---
Finally, the fall salmon fishing season has begun on this part of the Columbia River. The returning fish numbers are way down and it's pretty likely the salmon fishing season will be closed early, perhaps any day now, depending on the fish counts. The disappearing salmon are big news in this part of the country, you can read more about it on my

blog post

.

Our "home" fishing spot is a bit off the beaten path. If you view your kayak as an investment, or use it as a floating tackle shop, this probably isn't the place for you. In an area known world wide for it's kayaking, this is a regular kayak launch and haul out.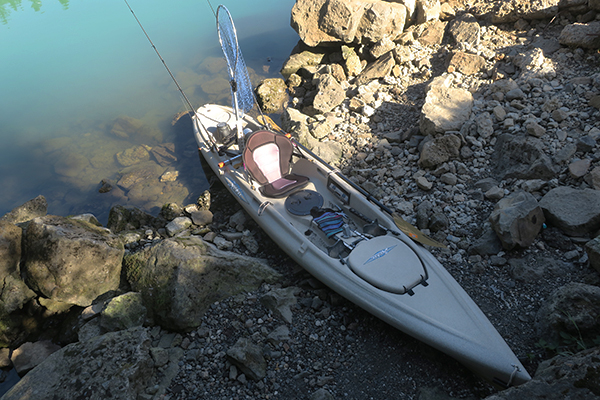 The first salmon caught for the 2019 season was a small native Coho that was caught and released unharmed. All native fish must be released.




There is no night fishing for salmon, fishing starts one hour before sunrise, about 5:20 AM on the days we were fishing. Kayak fishing for salmon is challenging enough, even more so in the dark!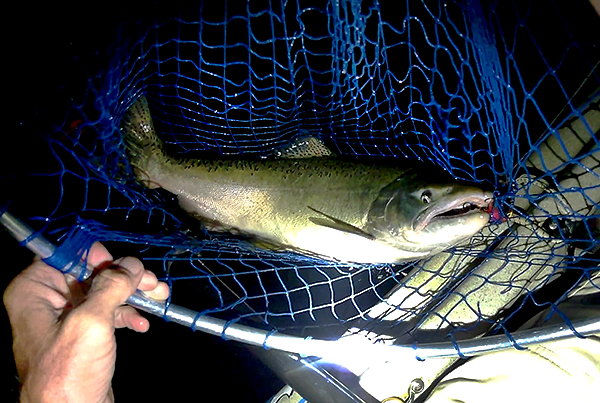 This was a hatchery Chinook salmon. After these two fish, I did not get a bite the rest of the day. The following day, I did not get a single bite. With about twenty boats fishing, I did not see a single fish landed. That is not good news. We are back on it tomorrow for a couple days of calm wind. The fishing is not good at all, but the season will probably end soon, so you pretty much have to go if you want even a chance at catching salmon.