Mirage Passport 12.0
New for 2020: Mirage Passport 12, powered by the original MirageDrive Classic with ST Fins.
---
The 12-foot Mirage Passport takes you where you want to go with ease and world-class authority with pedal propulsion. When you're not relaxing in the Passport's breathable mesh seat, a wider cockpit area with EVA floor padding provides a stable platform for standing and stretching your legs or casting a lure. There's plenty of real estate to stash equipment on the bow or stern cargo areas and more below deck access through the center 8" Twist-n-Seal hatch. Anglers will be happy that the Passport 12 has a transducer cavity and scupper for simple install of your favorite fishfinder and a Power-Pole® Micro bracket indent to mount your favorite shallow water anchor. Additional features include steering system with stowable rudder, two fishing rod holders, accessory tracks, and under seat and gunnel tackle storage.
$1,599 USD MSRP


---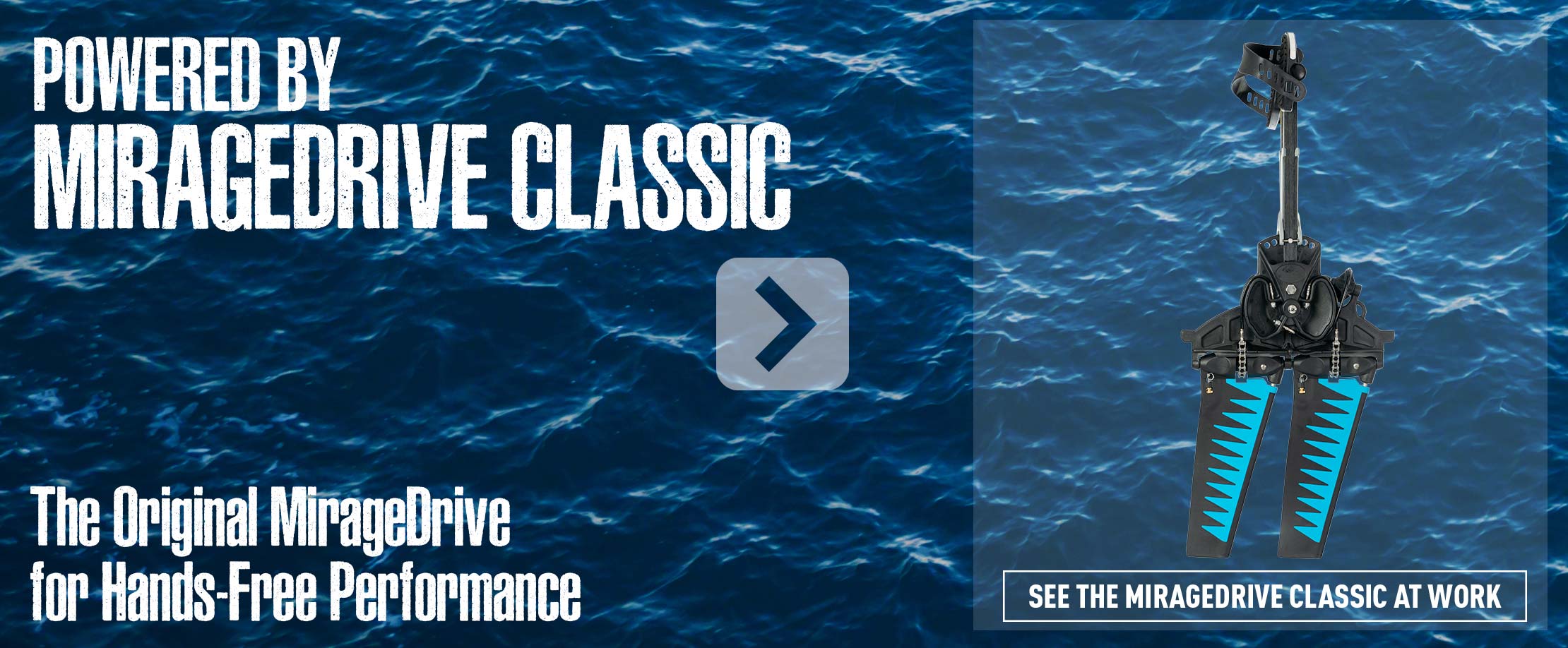 THE HOBIE DIFFERENCE:
MIRAGEDRIVE CLASSIC WITH ST FINS
A powerful combination of performance and value. The MirageDrive Classic pedal system has dual underwater fins that drive you forward with proven speed using the power of your legs. The patented square tip fin design on the ST fins has an increased surface area while maintaining a one-foot mast length for faster speeds. With a refined design and famous Hobie quality, experience endless adventure on the water.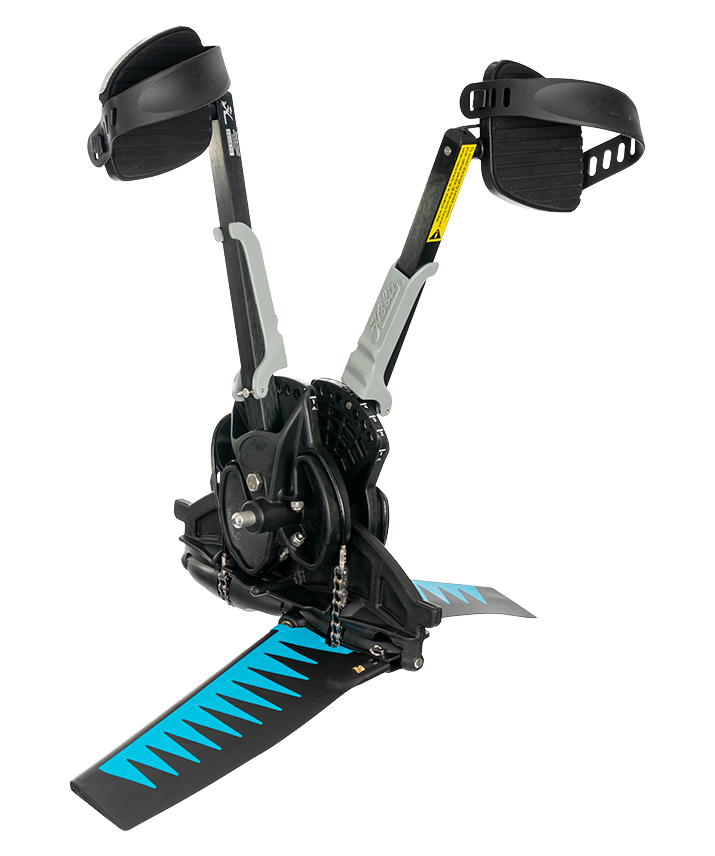 Twist and Seal Hatch
The twist and seal is a unique mechanism that allows for one hand operation and it ensures that the hatch is sealed. The hinged lid keeps the hatch lid with the kayak at all times and the rubber gasket keeps the hatch dry.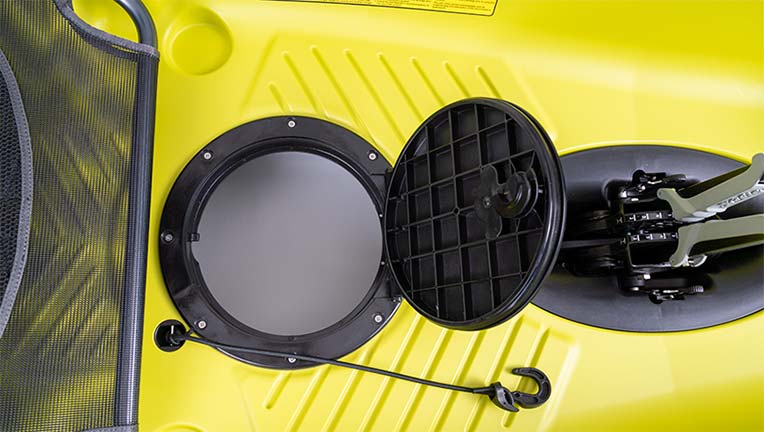 Recessed Hull Space For MirageDrive
The Mirage Passport features a recessed hull space which helps protect the fins from catching on debris or rocks in the shallows or while beaching. This gives the Passport easy access more places for more fun.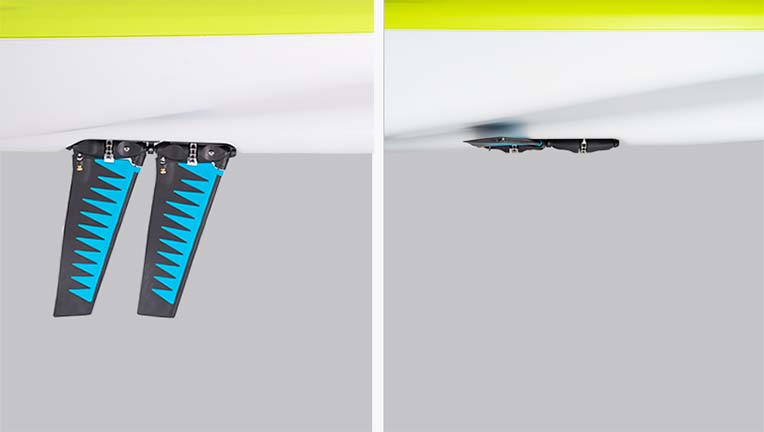 Stackable Convenience
The Mirage Passport stacks easily to keep enough kayaks for a couple or a campground without taking up space. The lightweight Passport is easy to store and easy to move.
( See your owners manual for proper storage recommendations. )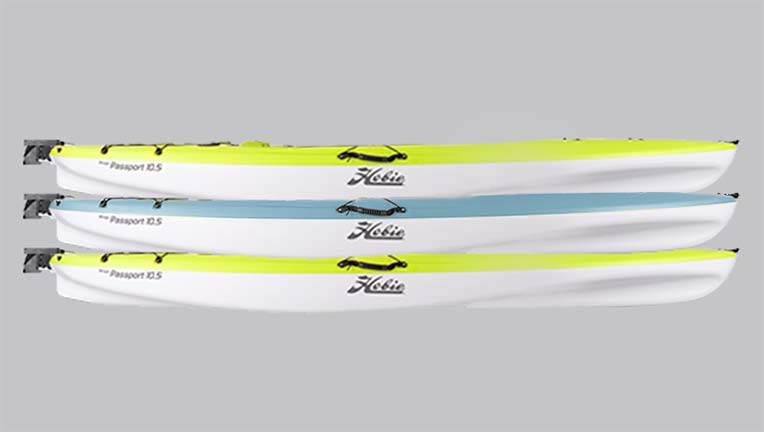 Excludes taxes, any shipping and set up fees.