Hobie evolve
Whether you're augmenting your MirageDrive or using the Hobie evolve as your primary power source, this quiet and efficient German-engineered electric motor kit will dramatically expand your horizons.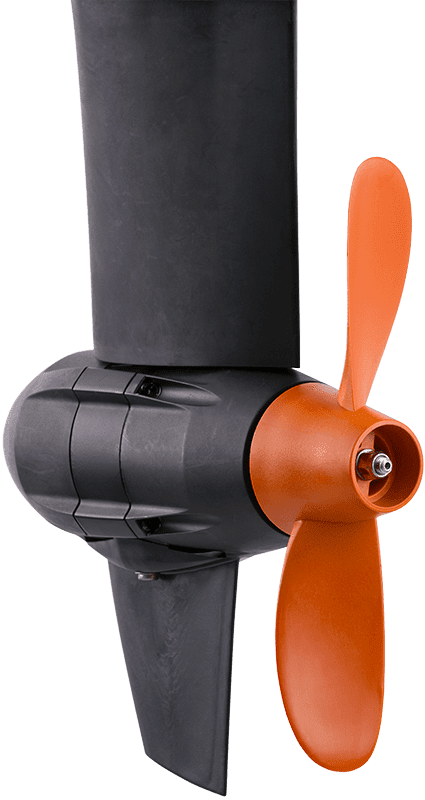 ---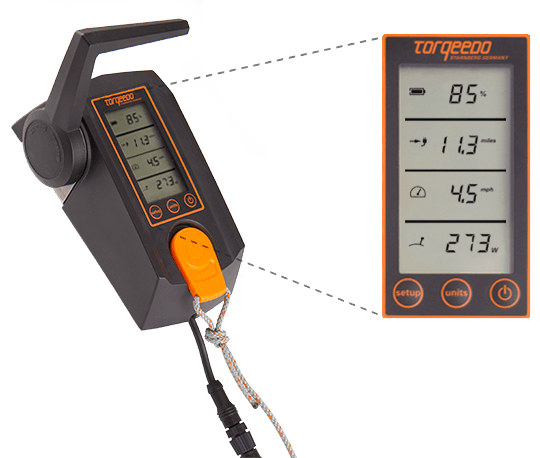 Hobie evolve Kontrolleinheit
Die Hobie evolve Kontrolleinheit wird mittels einer RAM® Montageeinheit (enthalten) angeschlossen, um die Gaskontrolle von Ihrer bevorzugten Sitzposition aus zu ermöglichen. Der LCD-Bildschirm zeigt alle benötigten Tripinformationen an, die Sie brauchen, wie Geschwindigkeit, Reichweite und Batterierestkapazität, während Sie unterwegs sind. Die Hobie evolve Kontrolleinheit verfügt über eine magnetische, Schlüssel-zu-Gas-Verbindungssicherheitseinrichtung- Wird diese magnetische Verbindung unterbrochen, dann stoppt der Motor sofort.
---
Lithium-Mangan-Batterie v2
A lightweight, 6.6-pound, 320 Wh Lithium-Manganese battery (11Ah at 29.6V) powers the system's featherweight Torqeedo motor. The battery is buoyant and completely waterproof, ensuring safety and there-when-you-need-it performance. Its built-in GPS unit generates pertinent information such as speed and range.
| | Geschwindigkeit in Meilen/Stunde | Reichweite in Meilen | Laufzeit in Stunden |
| --- | --- | --- | --- |
| Langsame Geschwindigkeit | 2.6 | 21.8 | 8:20 |
| Halbe Kraft | 3.7 | 15.5 | 4:10 |
| Volle Kraft | 5.8 | 4.6 | 0:48 |
Tested on the Hobie Mirage Revolution 13.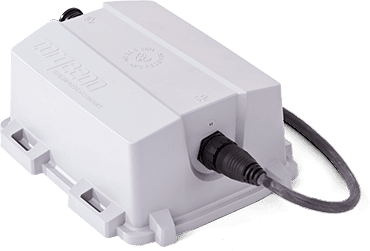 ---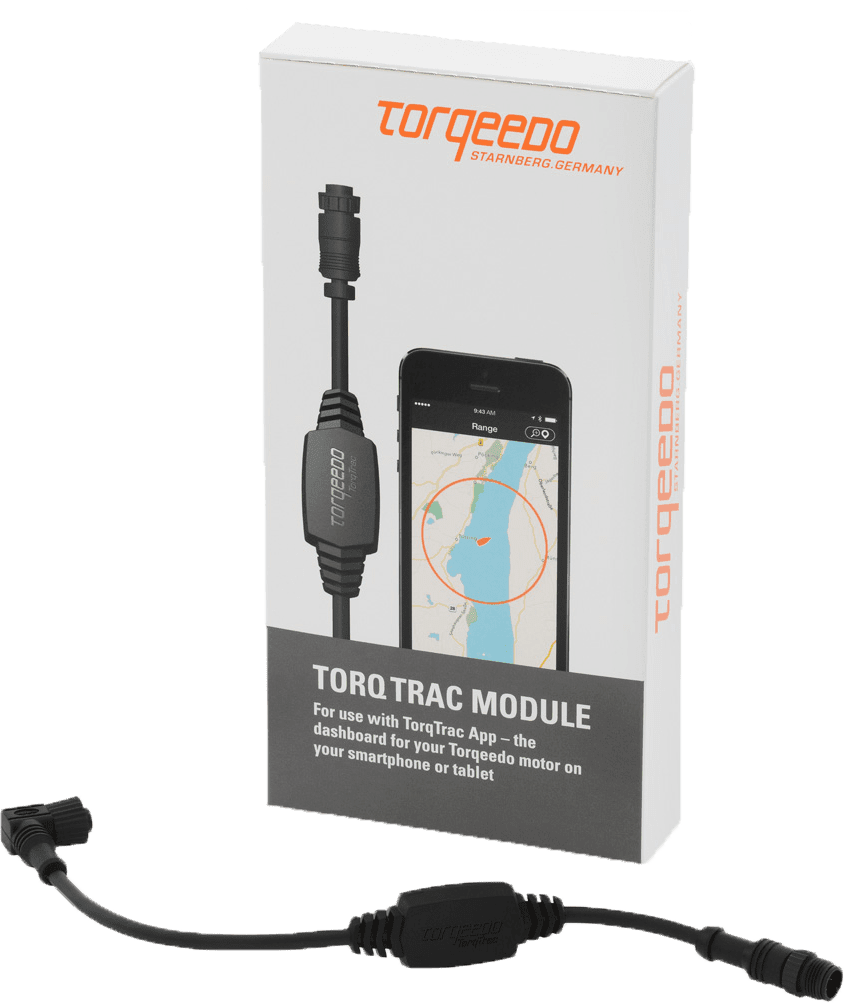 Torqeedo TorqTrac
TorqTrac transforms your iPhone or iPad into the dashboard for your Torqeedo boat motor.
See how far you can still travel: the remaining range is displayed on the map in real time.
Use waypoints for navigation and showing likely time of arrival.
Trip logging and eco-logging.
The TorqTrac App communicates wirelessly via a Bluetooth® communications module connecting the motor with the smartphone to display all motor information.
---
Hardware
The Hobie evolve includes all cables for the motor and throttle and all mounting hardware, including both MirageDrive mount and Twist and Stow rudder mount*.
Notice of voluntary recall of Travel 401/801 and Ultralight 402 batteries for v1 Hobie evolve motor kits. Visit Torqeedo for more information.
---
Hobie evolve v2 Solarpanel 23W
Fügen Sie ein wetterfestes Solarladepanel zu Ihrem Hobie evolve v2 System hinzu. Laden Sie die Batterie, oder betreiben Sie den Motor unbegrenzt mit ca. 2 Knoten (unter optimalen Sonnenbedingungen). Das Panel kann für einfaches Verstauen aufgerollt werden.