DavidBell47 wrote:
crobiecat wrote:
Is anybody having experience with the Big righting bag from Murrays ?
From other threads, it seems to work fine, but I am not totally convinced.
My current (small) bag is leaking so much that is is useless. I did seal the stiches, and it is better, but I need a bigger bag for solo, and I'd like one leak free.
That's what I used. Keep it mounted under the front of the tramp stored in a Hobie storage bag. Easy access, easy to use with the shoulder race !!!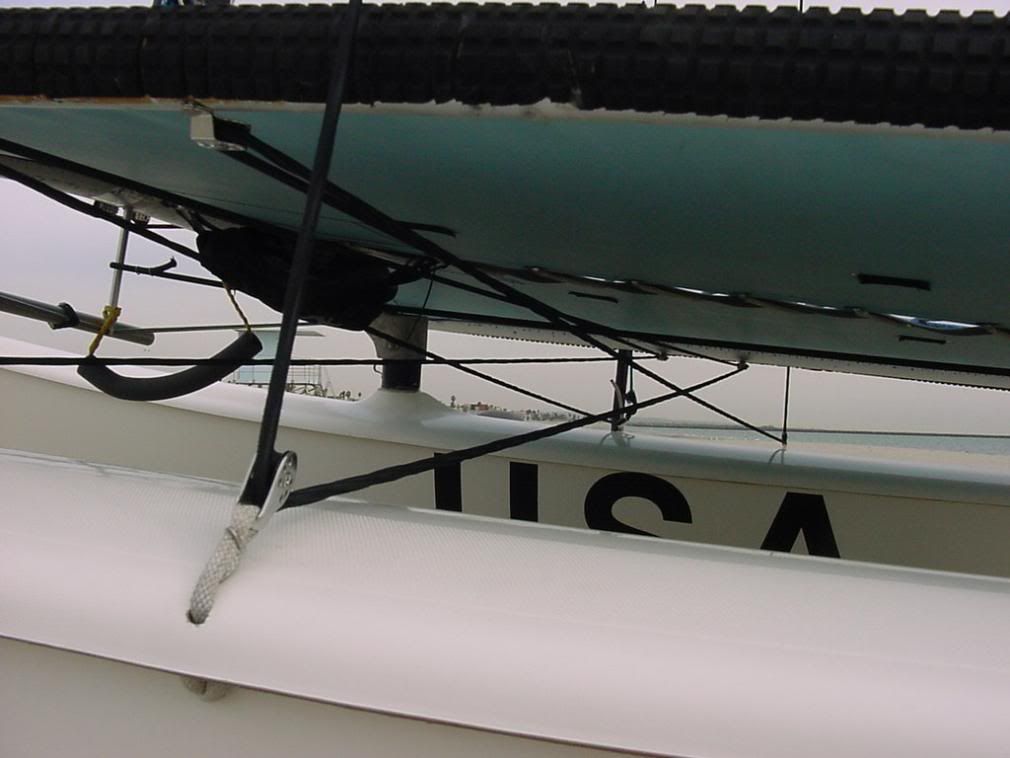 hy! what do you mean by "shoulder race" - did that come with the righting bag? my muray-righting bag just gets the mast out of the water, then the bag hangs in the water, i would need to make a chin-up to pull the boat, but didnt succeed yet. and the weight of the righting bag rope on the soulder causes pain..