---
Older post, but I'll revive it with the solution to get the template to print correctly using the standard Adobe Acrobat or Acrobat Viewer that we all have installed on our PCs.

If you are printing from the PDF, you need to select file , then "print" from the dropdown menu (don't just hit the print symbol and you can't use ctrl-p either). You have to select "actual size" on the print menu that pops up (shown circled in red).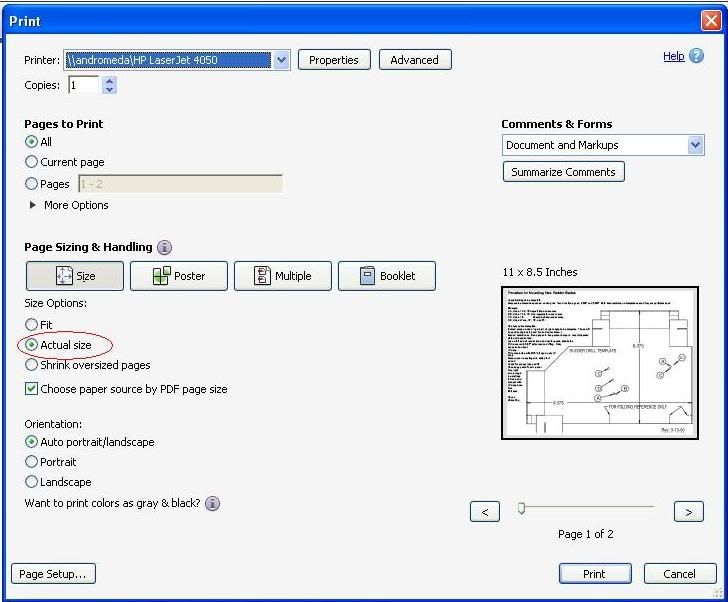 Be sure to check your dimensions, but this should make it print as intended.