---
Was a pretty hectic two days at the Mandurah Boat Show!! When Grant asked me to help him out on the Sailpower Marine Hobie stand as a representative for Kayak Fishing i thought it would be easy stuff, but by Sunday night , i was fairly over it..

The show was great, but considering i barely left our stand area, i didnt see a lot, but what i did was excellent. The interest in Kayak Fishing in Perth is really taking of, and both afternoons were spent recruiting, so to speak!

The Hobie stand was awesome, had pretty much one of every boat, and we attracted a lot of interest, especially with the Revo done up as a fishing model. Lot's of people were blown away by the whole "pedal" concept, and the fact that you can fish from a kayak. We had a few kayak's down on the water for people to have a go on, and Grant sold quite a few boats on the day, and we drummed up a lot of interest in the next Test Day on the 19th of this month.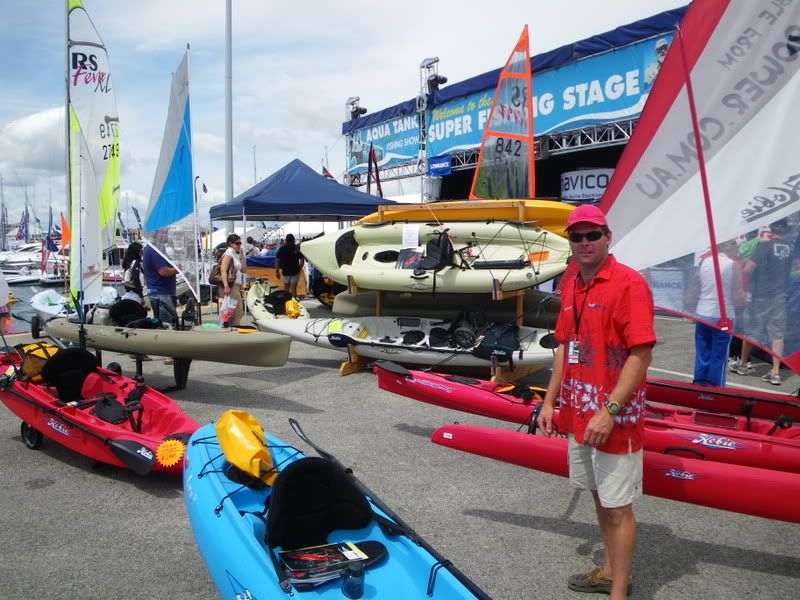 The Hobie/Sailpower Marine Stand, and Grant, in full serious sales mode!

Must say, our shirts were a little "Hawaii-five-oh", but the Northstar girls said we looked "cute"........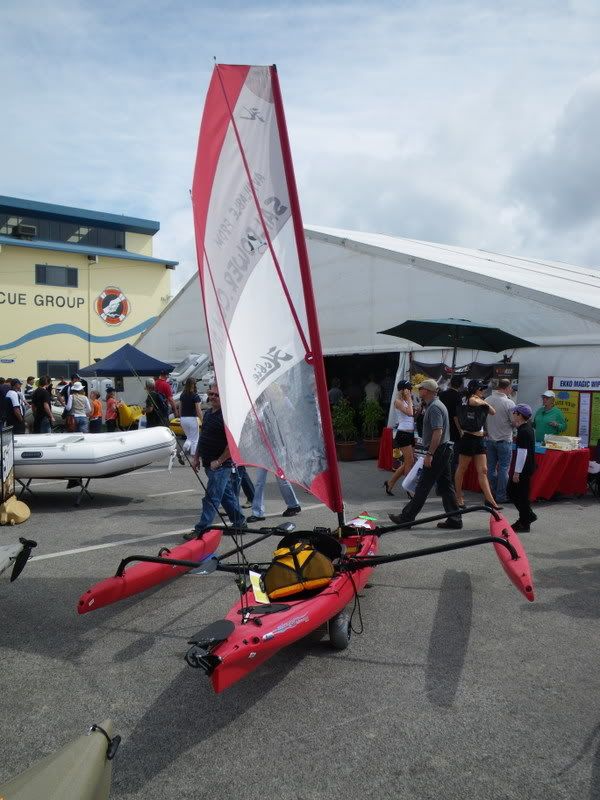 Our Adventure Island in full rig, oh, and the lovely Northstar girls in the background..

Next to us on the beach area, where we had a few demo models getting relentlessley thrashed by young kids all weekend, was Finn Kayaks, Stand up Paddle Boards, Dragon Boats, Inflatable Surf Cats, and then the Ranger Stand. Also on the beach were these, the most insane boats i've ever seen!!! Had hydraulic wheels front and rear, and just drove up the beach out of the water themselves, Brilliant!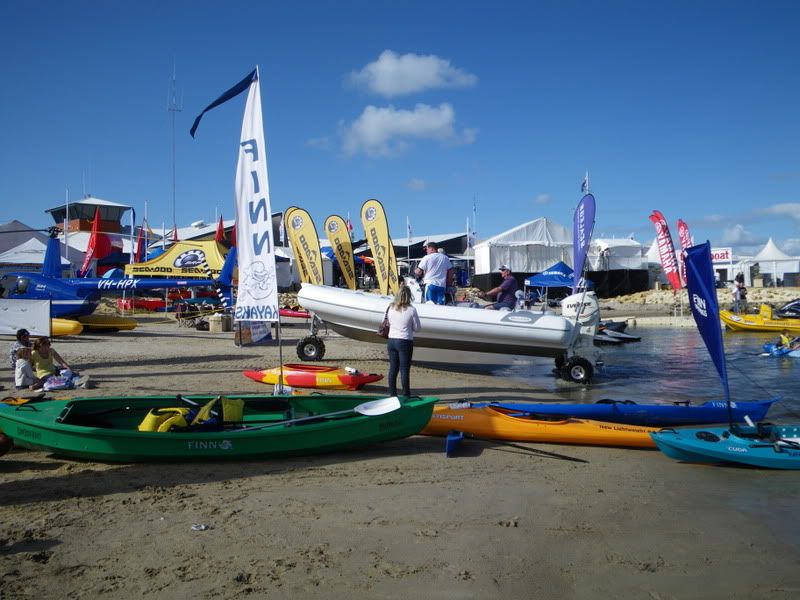 I want one!

And another section next to us, had the "Western Angler" stand, supere popular West Aussie fishing magazine, where i met famous Aussie bushman, Malcolm Douglas, and a whole bunch of the WAngler guys. They had the Aquatank in this area, where the "Barefoot Fisherman" was giving lure demonstrations on the live Barramindi in the tank, and Gary Wotherspoon from WAngler gave one of the best talks on Beach Fishing i think i've ever heard.



I want one of these too!!!

All in all a great couple of days. Certainly got a great response to the Hobies! Met a whole bunch of Perth kayak fisho's, and a heap of guys who are keen as to get into kayak fishing. Also some great personalities in the fishing scene, and tackle trade, well worth it!