---
jryak,
I tried to get a post up yesterday, but it did not take for some reason. Several folks (including Hobie) have been working on re-designing the standard Hobie sail to make it larger, especially for use on the Adventure. However, a larger BigA sail would probably be perfect for the Outfitter as well.

KFS has an excellent sailing forum with lots of interesting ideas. Especially check out the KFS Sailing Master's (punchinello) posts on his increased surface area sails for his Sport, including a bowsprit and jib!

http://kfs.infopop.cc/groupee/forums/a/ ... 2191009851

Here is a pic of his rig.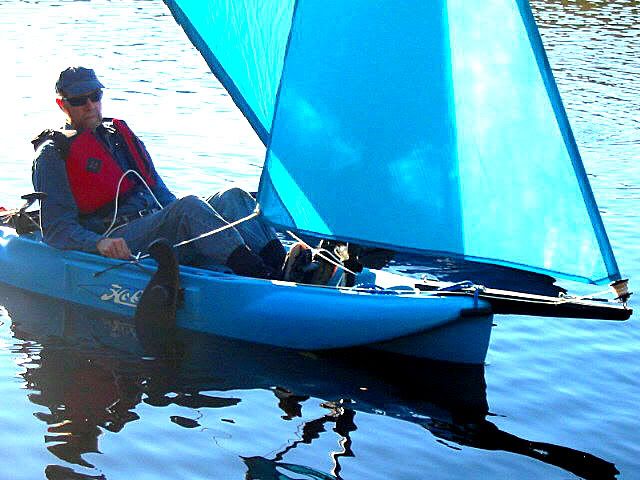 And here, showing his ama, or outrigger. He has also re-designed the rudder to increase its surface area for better performance when under sail.