On that point how has anyone fixed their hakas with the tramp out. is there anywhere to get a cord round it?

we'll be sailing soon.
CC
My hakas:
The rough draft, made with 2 rough cut ceder 2x4s.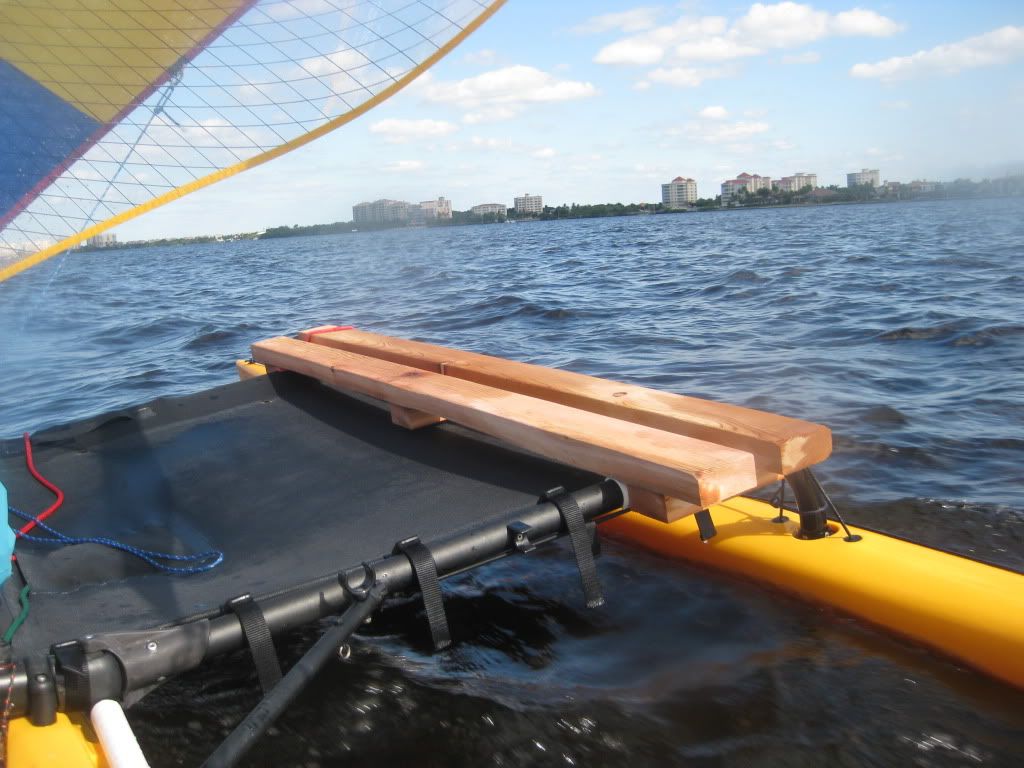 The final product, made with a 2x6 and a 2x4.
I made them back in October but never got around to posting them. They weigh about 13 pounds. I hollowed out the undersides somewhat to reduce the weight.
Thanks for the idea Nohuhu!
cheers
j