---
PHASE II



In phase I of our tests, we added a new Aka crosstube behind the rear seat and built out a rear tramp section, while keeping the original Akas in front. A total of 3 Aka sets (TI3)




In phase II of the tests, someone had the crazy idea: "What would happen if you transpose the whole stock Aka/Ama arrangement back to the rear cockpit? Would it work? Would it float right? Would the nose dive?

Yes, yes and no.




The result is a very sleek and well balanced craft that steers cleanly and actually lifts the bow on most points of sail. Floatation and weight is shifted aft, yielding a drier ride with a smooth bow wake and less resistance. A little more of a feeling of being "on plane" without a loss of steering control.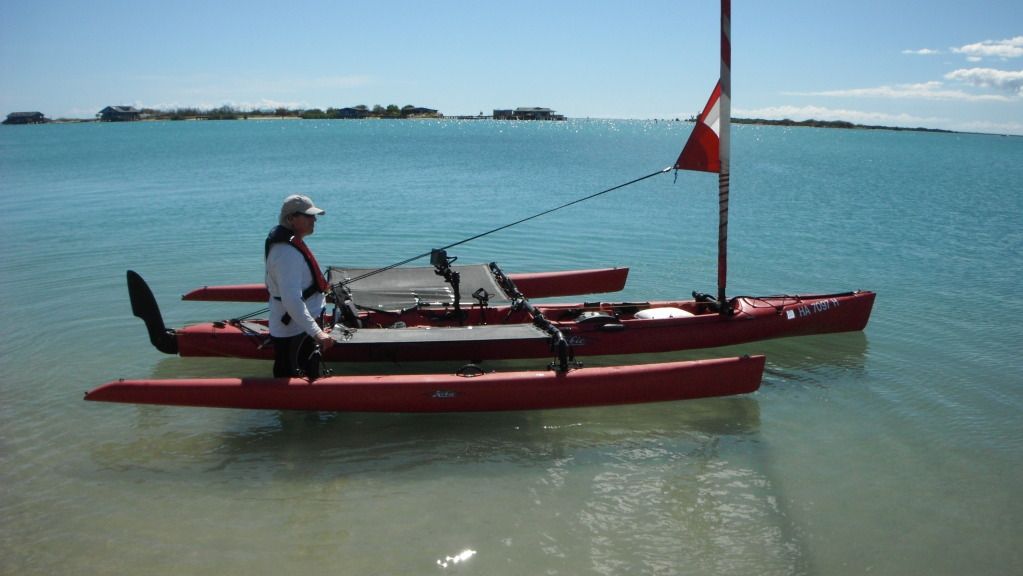 The pilot in the rear seat now takes advantage of fully supported tramps. I suspect this will be great for solo sailing. But it's great for riding 2-up as well.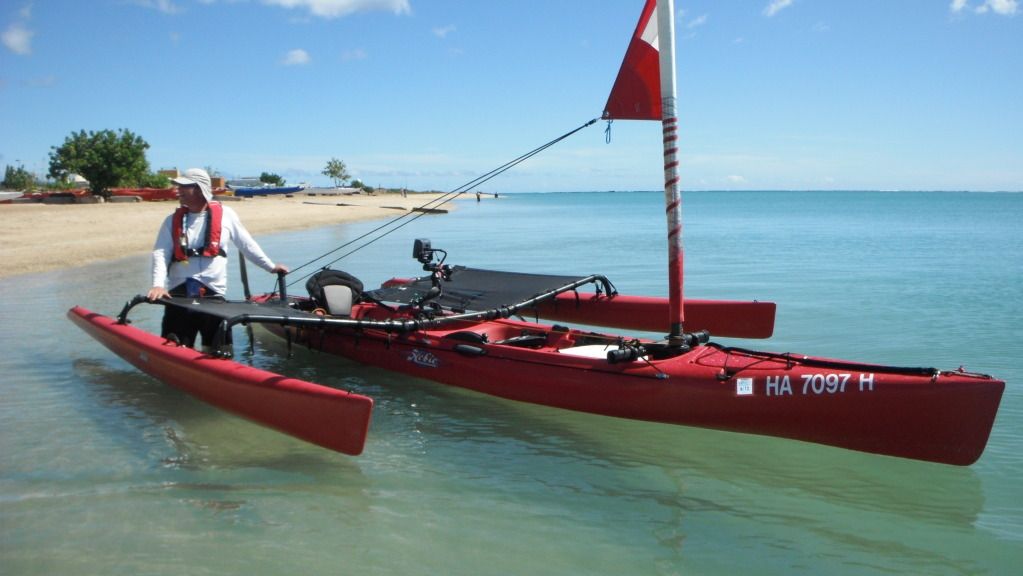 The passenger now enjoys extremely easy access to the front seat, clear views of the water and a great "open" fish fighting position.




The passenger can always hop on the rear tramp to socialize or provide ballast in high winds. The boat responded well to this weight distribution.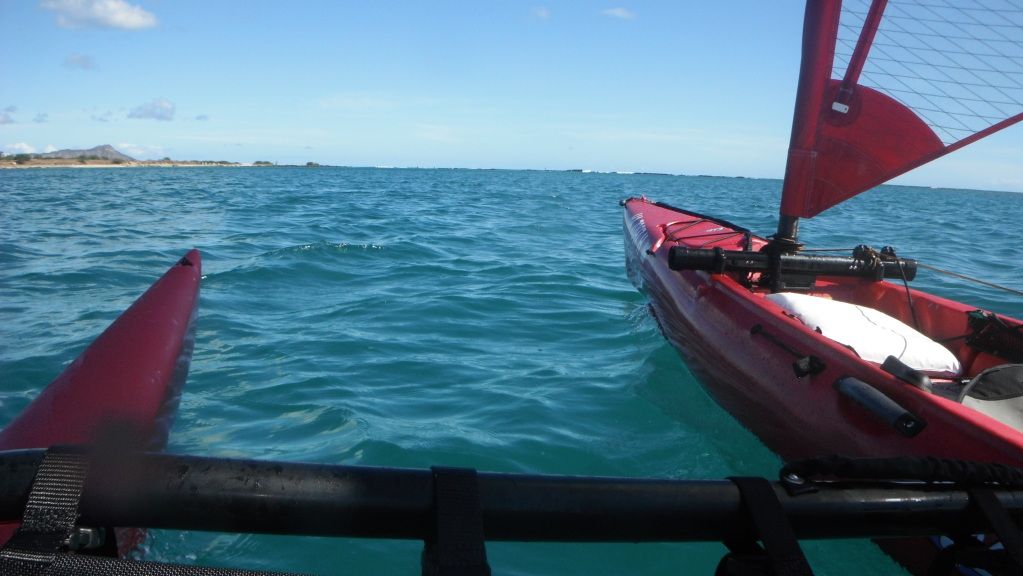 Our pilot reported this new configuration was his favorite and he preferred the balance of the boat in this "phase II" position, calling the sailing "effortless".




At 7-8 knots, the boat barely sunk the Amas and maintained fine trim and maneuverability. Sailing was smooth and predictable, tacks were easy and in general, you did not sense any "extra" speed, but the GPS did.

We were quite pleased with this test mode but still need to run the TI3 solo (and downwind in open swells) to know if the experiment is a complete success.

We welcome your comments or questions.