---
DIY Expedition Spray Skirts




Warning: Before deciding to make your own Expedition Spray Skirts, you must have a sewing machine and know how to sew or, if you don't know how to sew, (1) you need to find someone who will do it for you—your wife or girlfriend are your best options, (2) have a friend who will teach you, or (3) take lessons. If you follow instructions very carefully, you might be able to buy a sewing machine and teach yourself—but it is not as simple as it might seem. I bought a Singer 4411 Heavy Duty Sewing Machine from Amazon ($120, http://www.amazon.com/SINGER-4411-Machine-Stainless-Bedplate/dp/B003VWXZKG/ref=sr_1_1?ie=UTF8&qid=1366589878&sr=8-1&keywords=singer+4411). Coming with minimal instructions, it sat around for a few weeks until a long-time friend came over and said, "I used to sew all my clothes." At that moment, I thought, "I've hit the jackpot." In any case, Cindy quickly set up my machine up, and then pointed out I needed to get some thread and material to sew. She came back another time and in an hour or so, showed me how to sew. Since that second visit, I've had some sewing problems from time to time. I think the problems were due to incorrect threading, so follow the threading directions very closely. If you're rash as I was and consider buying a Singer 4411, my impression is that the machine is OK. It got the job done fairly nicely. Of course, I plan to sew other things—time will tell. I did sew 3 sets of expedition spray skirts—one for my wife, one for a friend, and one for myself—so I now have some experience.

Following Hollgi's report of his Expedition Spray Skirts (http://www.hobiecat.com/forums/viewtopic.php?f=71&t=45924), I designed and built a few pairs. I describe their construction here.
Kayaking Bob suggests the best material for spray skirts is

Coolaroo shade cloth (64-70 % shade)

available in the Garden section of Home Depot. If your Home Depot does not have the

70% shade

, try Amazon (http://www.amazon.com/gp/product/B000P7FVX4/ref=oh_details_o02_s00_i00?ie=UTF8&psc=1.)



Here is my pattern: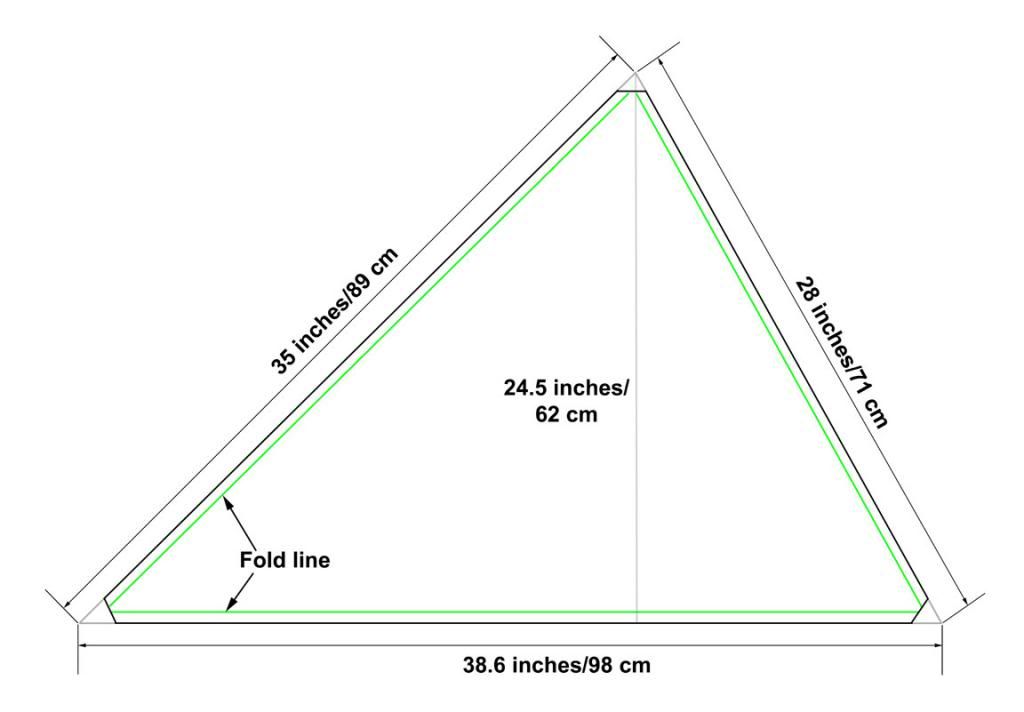 This is the procedure I followed in cutting & sewing a skirt.
1. Using a marker pen, lay out the pattern on the Coolaroo material, all the way to the pointed corners.
2. Cut the material.
3. Cut the points off, that is, make cuts squaring the corners. The cuts will be about 1.5 inches across, but the length is not critical.
4. Make a 3/4" fold on each side.

Remember: these spray skirts have a handedness—they are left (port) and right (starboard.)

Your fold determines whether you are making a

port

skirt or a

starboard

skirt. As this is coarse material, each fold does not stay without help. I set up a little system:
a. Make a fold (about ¾") and use 5 or 6 spring clamps to hold it. (Spring clamps, http://www.homedepot.com/p/NIL-22-Piece-Spring-Clamps-TGS0073F/203404716?N=c1xy)
b. Using a slightly hot iron (synthetics or delicate setting,) iron the fold—the plastic Coolaroo will hold a nice fold after it has been heated with the iron. Do all 3 sides.

Again, this fold will determine whether you are making a port or a starboard skirt. The first one you make can be either one, but the 2nd one must be the opposite.


5. Sew the hem—the fold. Use a double stitch. I used a straight stitch and did it twice, all the way around the skirt. Each squared off corner will be about 1.5" across. I might have done a better stitch if I could sew better. I played it safe and used a straight stitch, and then doubled it.



Here are the dimensions of a finished spray skirt.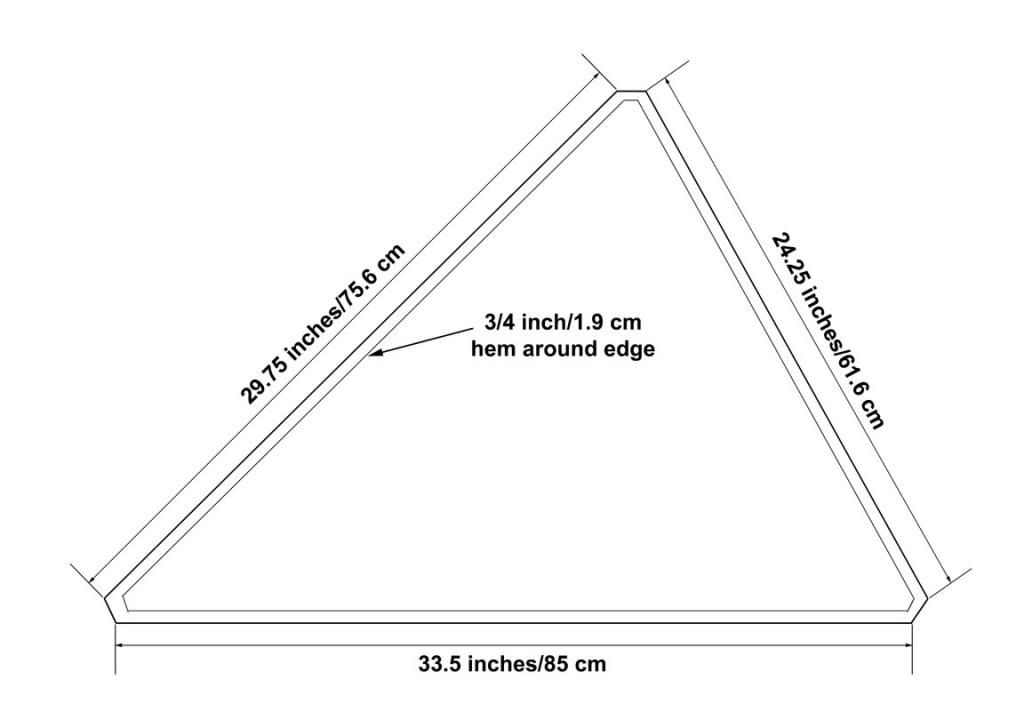 Next, I attached a Coolaroo Butterfly Clip to each squared-off corner (Home Depot, http://www.homedepot.com/p/Coolaroo-Butterfly-Clips-20-Pack-301385/100656892?N=bx82). These clips attach easily to a single layer of Coolaroo fabric with the aid of a pair of pliers.



The finished spray skirts:




The starboard skirt deployed on my AI.





Points of attachment:





Cockpit point is attached with Hobie rudder Spectra line to a bungee button

(ACK, http://www.austinkayak.com/products/266/Bungee-Button-Each.html).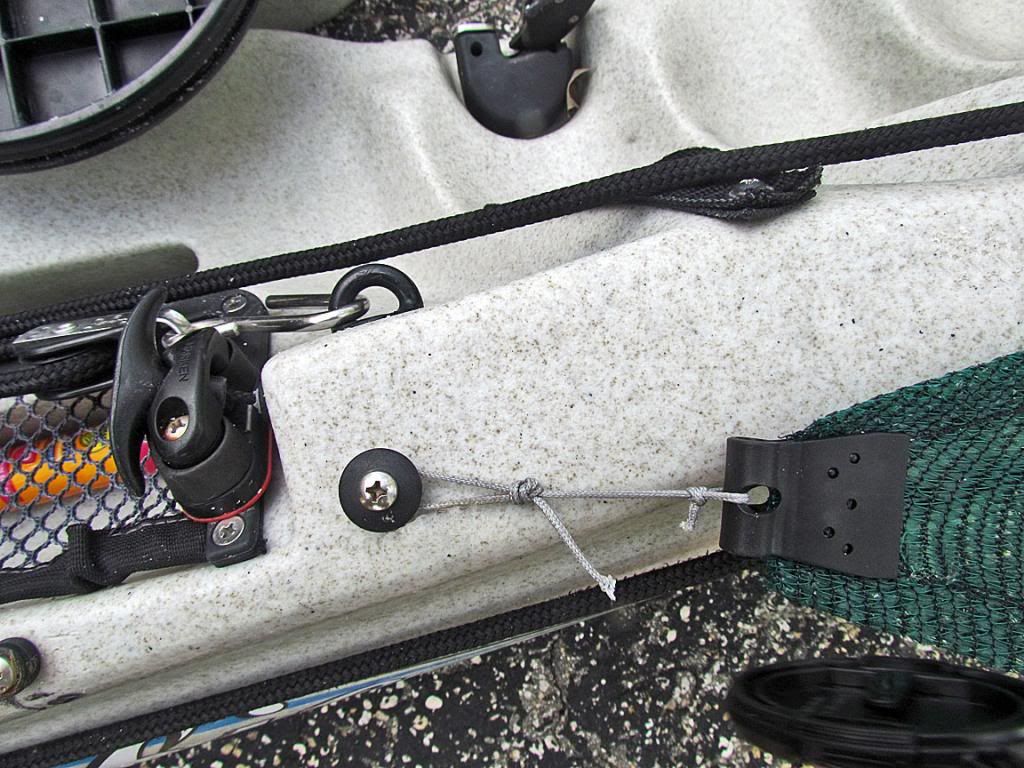 Bow attachment is with a short loop of ¼" bungee cord looped over a bungee lashing hook

(ACK, http://www.austinkayak.com/products/226/Bungee-Lashing-Hook.html).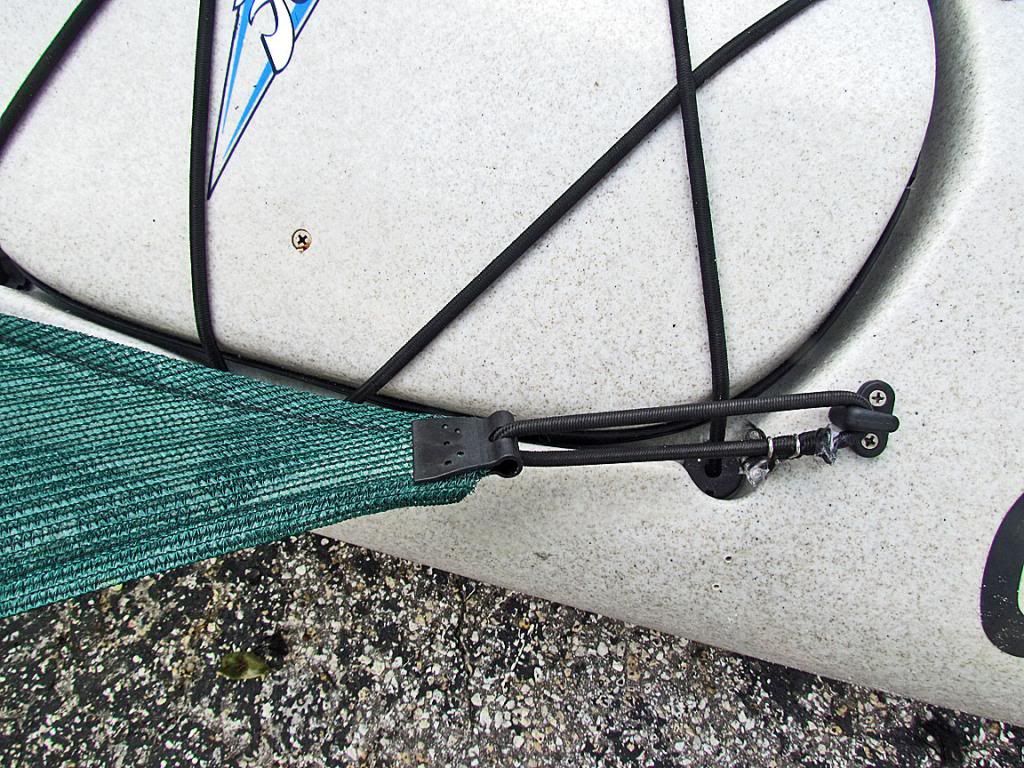 Aka attachment is with a length of bungee cord looped over a bungee button on the aka.



So far, these expedition spray skirts have worked very well. My wife, Nancy, in her early adult life, did a lot of sewing, but she spends the best months in Florida living/skiing in Taos Ski Valley in New Mexico.

Nancy, in the lower right-hand corner of this picture, was doing a ridge hike and ski to benefit the Taos Community Foundation.

I told her, "I have to do the best I can when you're not around."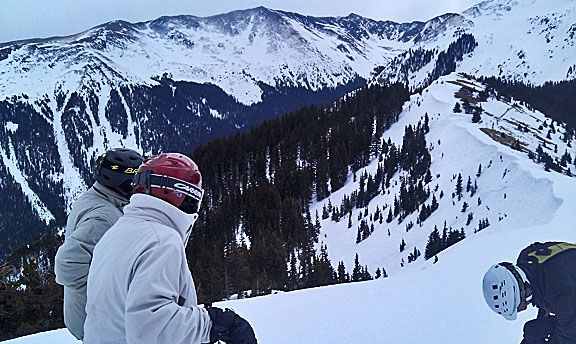 I did OK. Cindy helped me get started sewing. Cindy's day job is "Deputy General Counsel, University of Miami." Cindy is a great kayaker and is mentioned earlier on this thread (See

Tiger Key

post, http://www.hobiecat.com/forums/viewtopic.php?f=70&t=7276&start=120).

One caveat: the method of attachment does not allow for folding the amas back. Folding the amas causes serious stretching between the aka bungee and the bow bungee. I can count on the fingers of one hand the number of times I have folded the amas back while on water over the years—which is also a rough measure of how many large fish (>5 lbs) I have caught over those years. Since I always have hakas mounted, folding the amas back is not an option for me anyway.

Keith
Rookie Seamster



Update, April 25, 2013:

NOHUHU and Kayaking Bob have raised some points in following posts. I will address them here.



Cost:

about $25/pair for Coolaroo cloth, Coolaroo butterfly clips, lashing hooks, button hooks, & bungee cord, SS screws.

There is a real concern that as the

starboard

spray skirt is mounted (see above), that it will chafe the main sheet and the main sheet will wear on the spray skirt. I looked into this and found that the length of the Spectra line connection and the bow bungee can be adjusted to avoid that contact and chafing. Here are the measurements I suggest for this

starboard

skirt.



The cockpit Spectra line length is most critical. It should be 4.25"-4.5". 4.25" is ideal.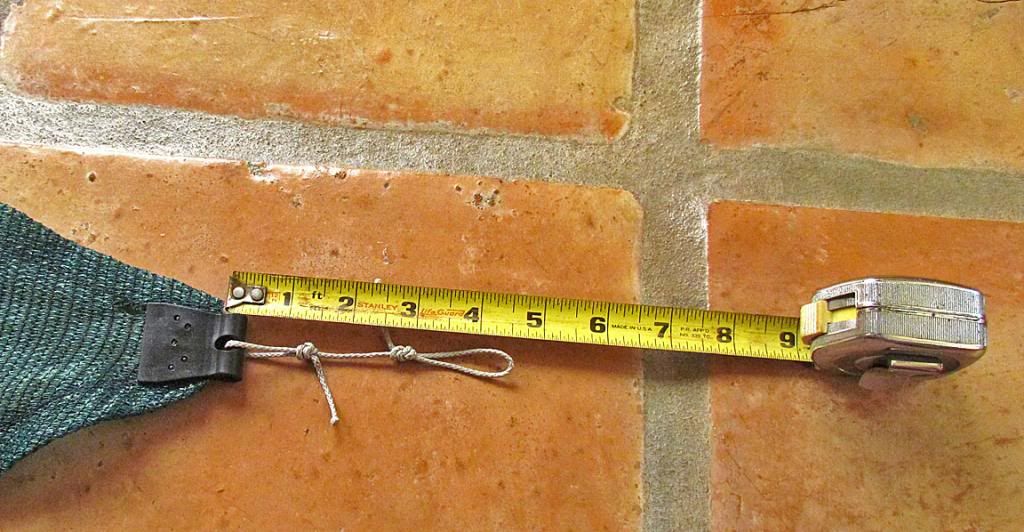 The bow bungee should be 5.25"-6.25". 5.5" is ideal. The measurement is with a relaxed bungee, no stretching.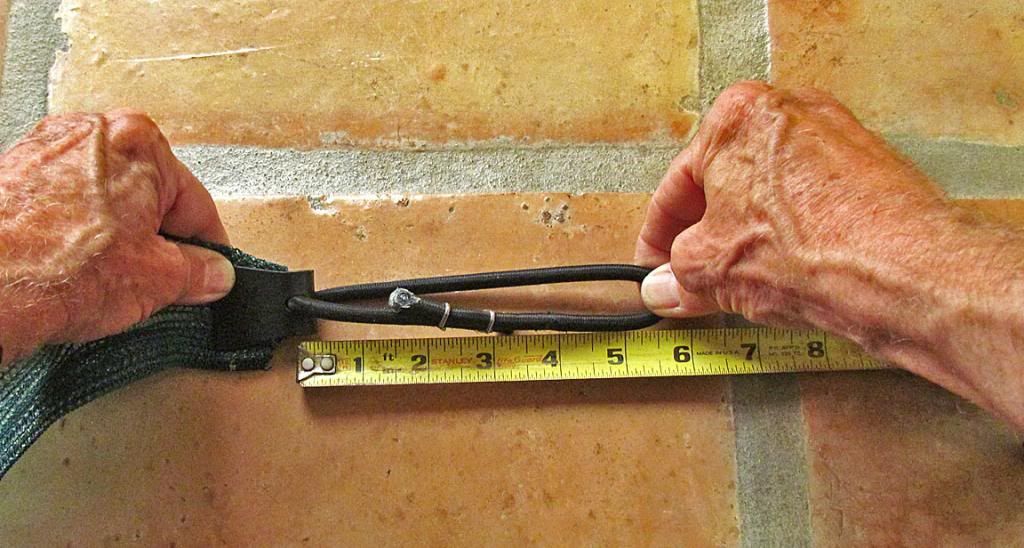 The aka bungee simply needs to be sufficient to tighten the spray skirt. Lengths in the range of 13"-15.5" are fine.



Keith