---
Pavilion Key Trip, Feb 4-6, 2008



Bill Waller, Dan Wisor, and I did a 3-day trip, Feb 4-6, from Chokoloskee to Pavilion Key. Dan and Bill at the Chokoloskee launch.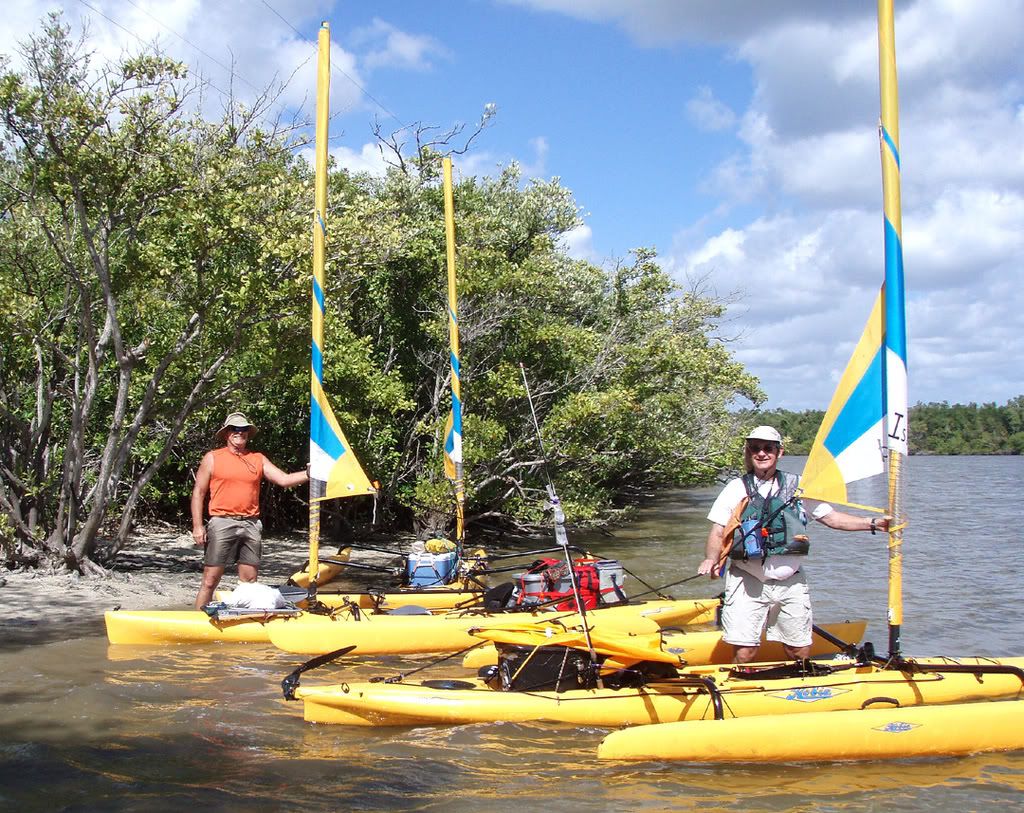 Our route to Pavilion was into a headwind. The Google Image shows our tortured path from Chokoloskee Island via Chokoloskee Bay, through the passes out onto the Gulf of Mexico, then south to Pavilion Key. We had headwinds of 12-18 mph throughout the day. It took about 5 hrs to do the 9.5 statute mile sail (22 mi if tacking included).



All the oyster bars south of Chokoloskee Island, which look like white worms in the Google Image, lurk just beneath the surface at high tide. We did not put our dagger boards in until we made it through the passes to the Gulf.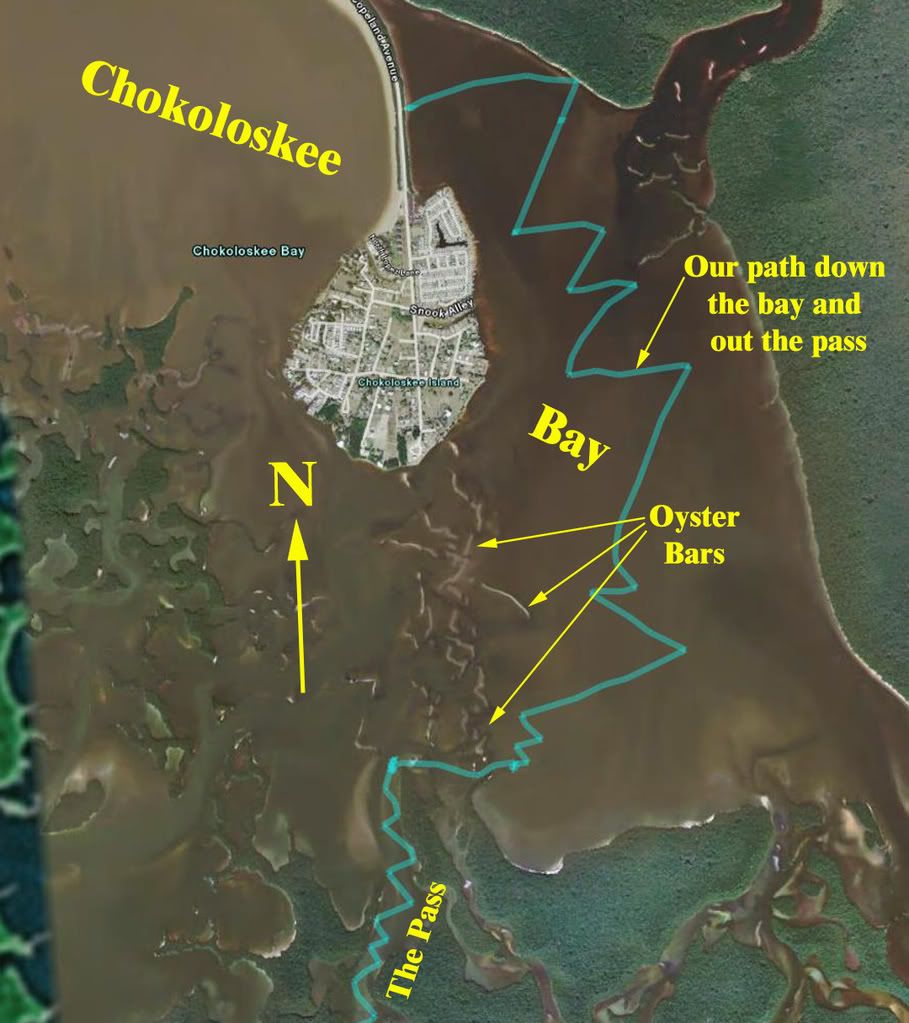 Dan and Bill tacking near Crate Key.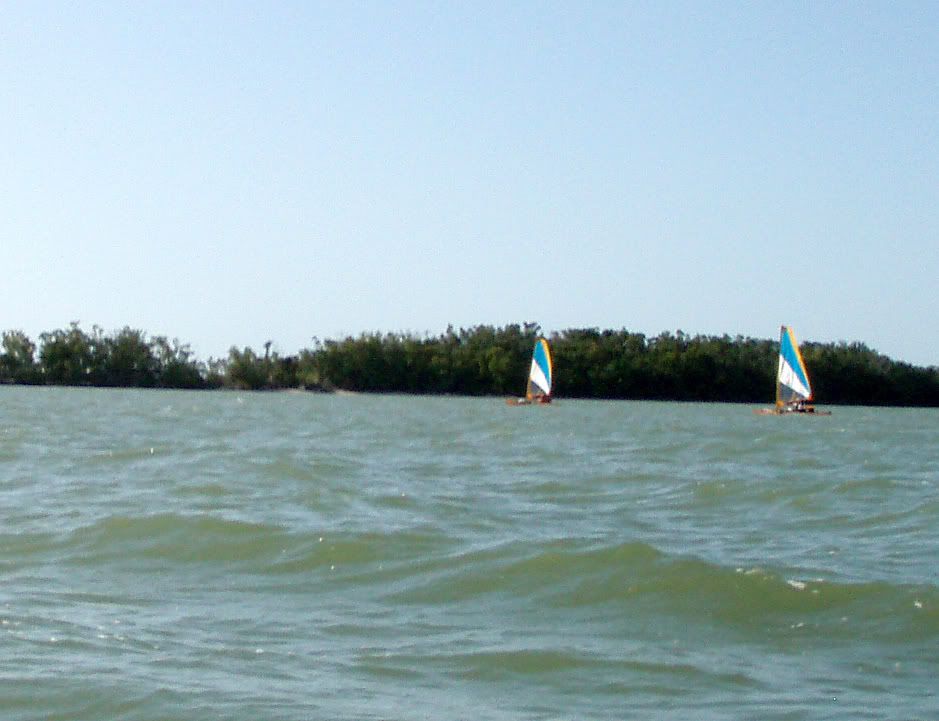 Pavilion Sunrise



Pavilion NW-facing beach at low tide



Pavilion Spanish Bayonet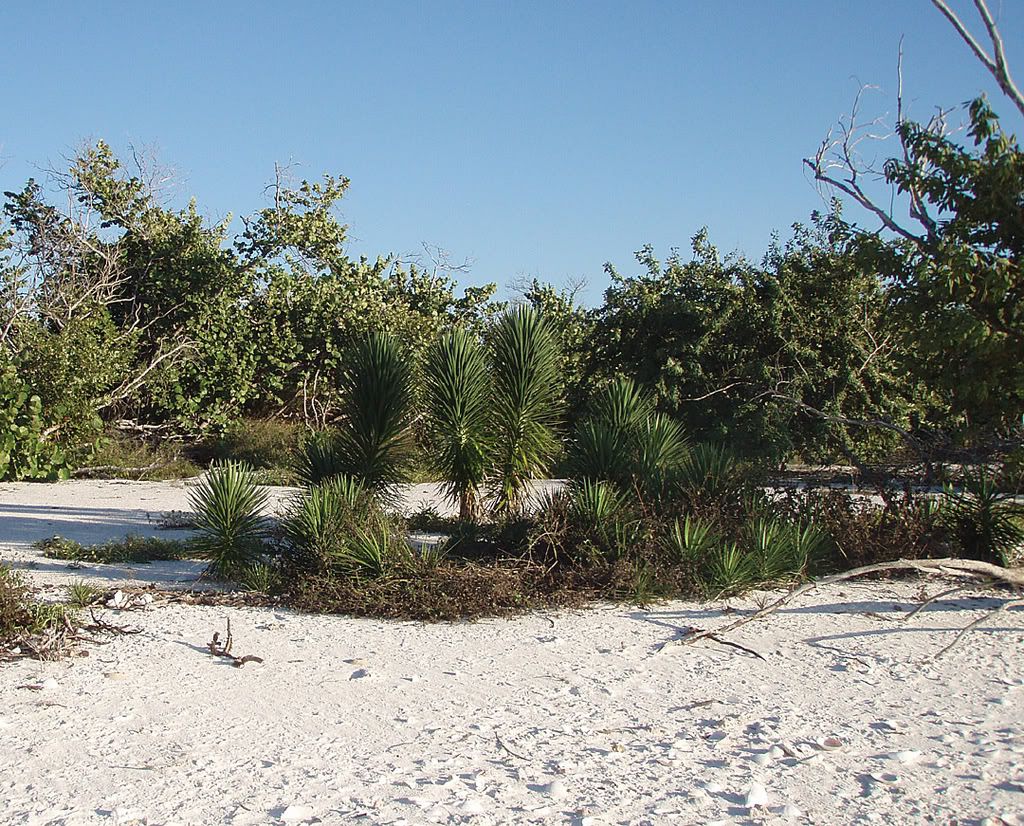 Bill putting in final touches before launching to return to Chokoloskee. That is my AI with my Coleman Xtreme cooler--great cooler for Florida. Rabbit Key, 4 mi distant, can be seen in the upper right over the bow of my boat.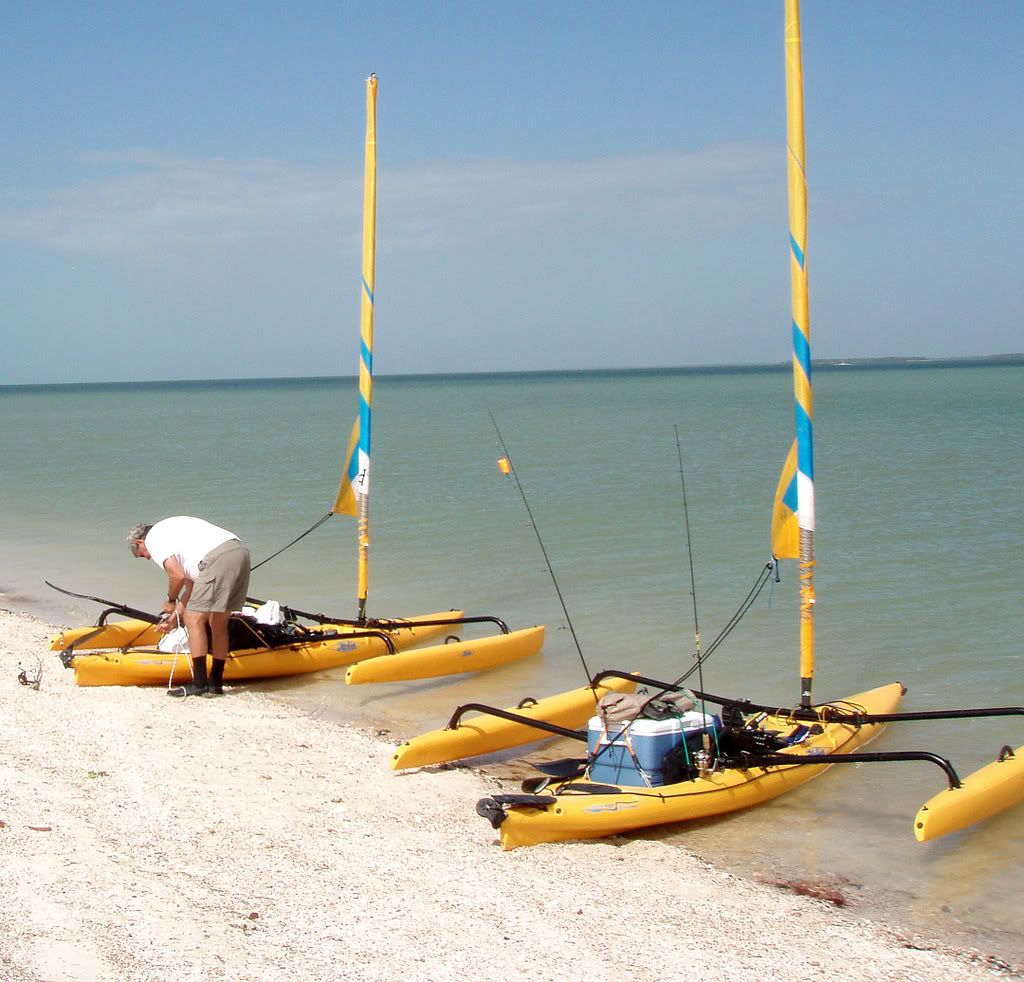 Approaching Crate Key on return. Running before the wind, the return trip took 1hr, 40 min. Very relaxing.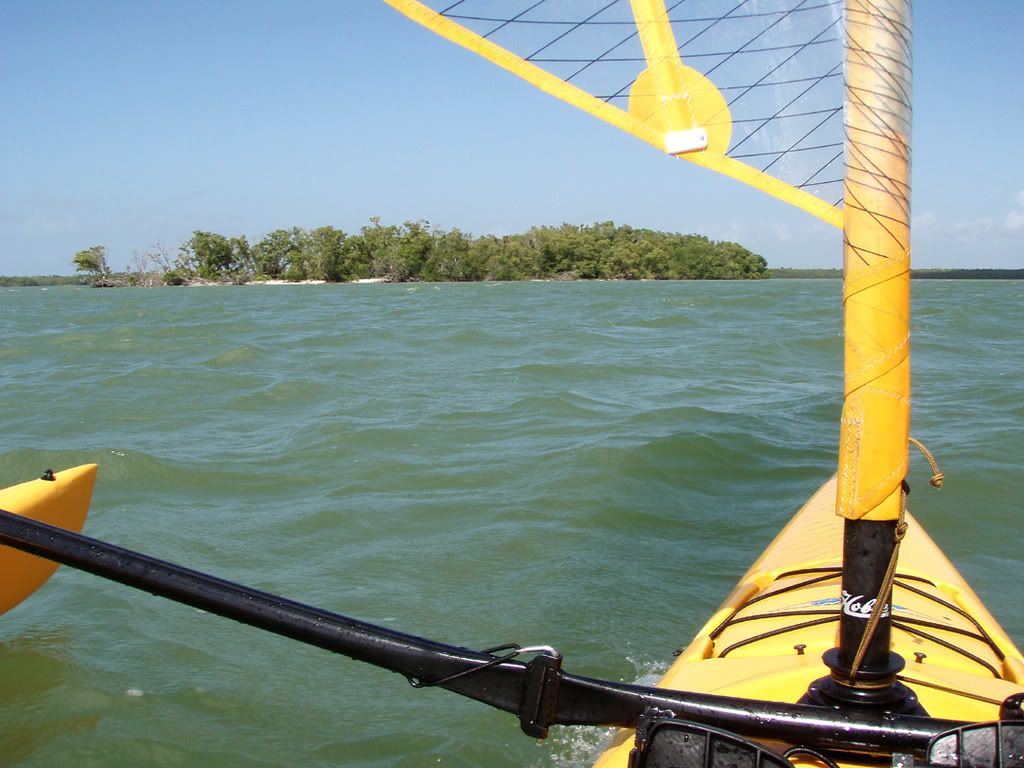 The water leakage problem

As mentioned above, the trip out was 5 hrs and required tacking into a 12-18 mph wind. Our 3 boats had from 1 to 3 gal of water in each one at the end of that day. The return trip was running before the same wind. The boats had no leakage. It seems there is a lesson here. Running before the wind on the return causes the boats to be uplifted in the rear. The bow regularly dove below the surface of the water, but there was no leakage. Going out, tacking, the bow did much less digging under the water, yet we had significant leakage. Conclusion: the leakage is coming in the stern of the boat.

If the hatches are all tight and the hull has not been cracked or otherwise compromised, the leakage is coming in (1) the 4 rudder control-line holes or (2) the rudder pin openings in the very end of the stern. Both Bill and I have our rudder-line holes pretty well sealed with marine sealant. That leaves the rudder pin openings as the source of the leakage. I'm going to make some effort to close off that leakage. I detest having a gallon of water sloshing around my gear during these AI trips.



Posted Feb 11, 2010.

The previous comment on leakage had the wrong premise: "If the hatches are all tight…." Two years after that trip, I have a different read on the leakage. You can seal all the through-hull holes. If that is done, and there are no cracks in the hull, then the

ONLY

place water can be coming in is through the hatches. When we reached Pavilion the first day we had 1-3 gal of water in our hulls. Dan Wisor was sure it was coming in the front hatch and, on the return he put a plastic liner under his front hatch lid. I remember on that return, when we were running before the wind and the bow was diving below the waves regularly, I feared we would have gallons and gallons of water in our hulls. Arriving in Chokoloskee, I was pleasantly surprised to find essentially no water in my boat. But, how could that be?

Quite simply, it is NOT THE FRONT HATCH LEAKING. It is the Twist-n-Seal hatches that are leaking.



This is my current interpretation of leakage of that trip. Returning it was the bow that was continuously being driven below the waves, but the

rear TnS hatch

was being lifted up above the waves. Going out, tacking into 12-18 mph headwinds, the bow was lifted up,

but the TnS hatches—especially the rear hatch— were being pushed below the waves. Clearly, in retrospect and 2 yrs experience, it was the rear TnS hatch that was leaking (and to a lesser degree, the middle TnS hatch.)



Unfortunately, Dan Wisor was so upset at the leakage that he sold his boat shortly after that trip.


Keith