---
We did not just overload my boat by putting Steve in it. We also had some brand new sailors on the water, overloading the boats in various ways!


First, Gene took his girlfriend, a non sailor, out to show her how the boat worked, while Bill went out with his 9 year old son in the cargo well for his second ride...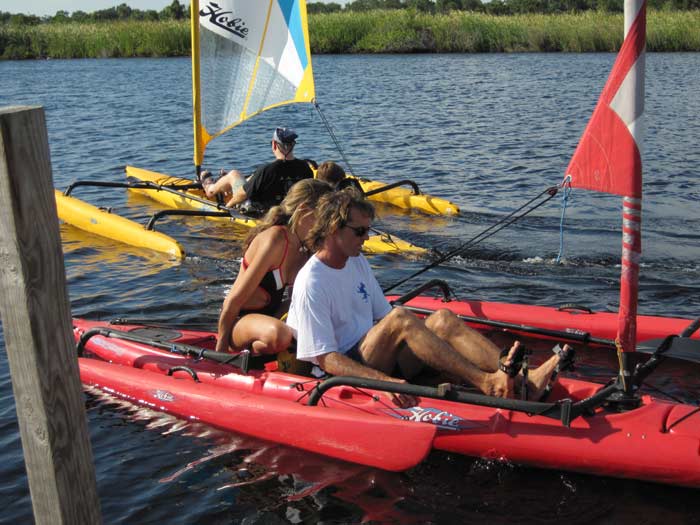 Pretty soon, Gene was in the back and she was sailing for the first time...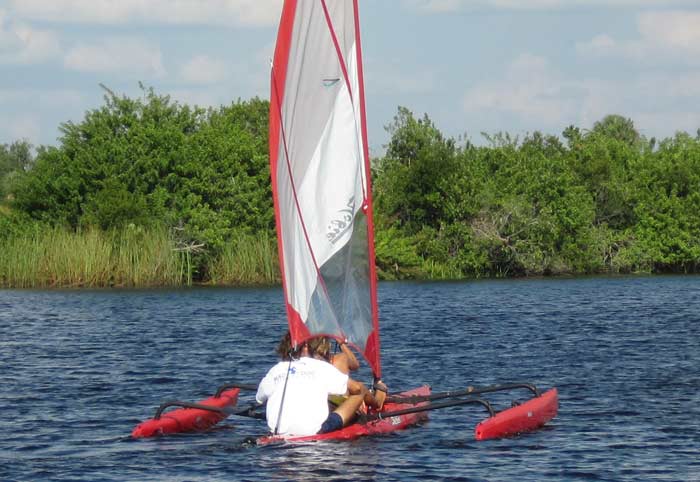 Then Bill's son wanted to drive, so they switched off too...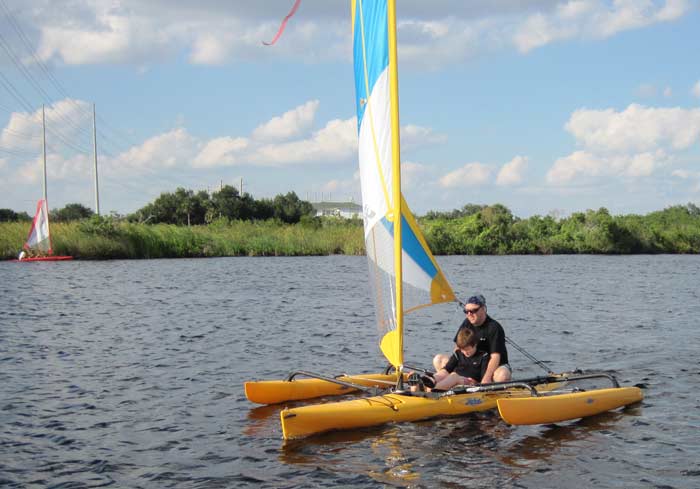 Then Gene sailed w/his girlfriend's daughter, another first, while his newbie girlfriend took her cousin as her first passenger. Her cousin's first ride was a bit earlier...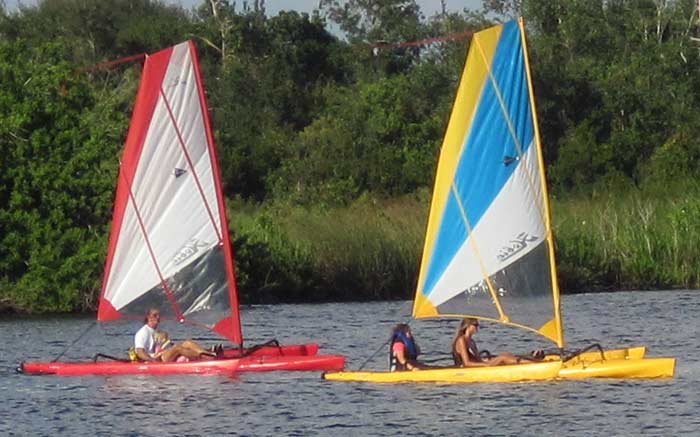 The winds were strong enough to move the overloaded boats along nicely, and everyone had a great first experience.