Serial # 316527 – C-4
Price: $780
Similar in shape to our Circa '71, the C-4 is just as fast as the keel fin but with a bit more bite in the turns. The C-4's secret is its double bump swallow tail (which make the tail slightly more pulled than the Circa '71) and the quad fin set up. This board turns much tighter in the pocket so it goes well at your local beach break.
5-Fin-Airbrush: T&B mango w/ darker rails; diamond tail 5 Fin: shaper Gary Larson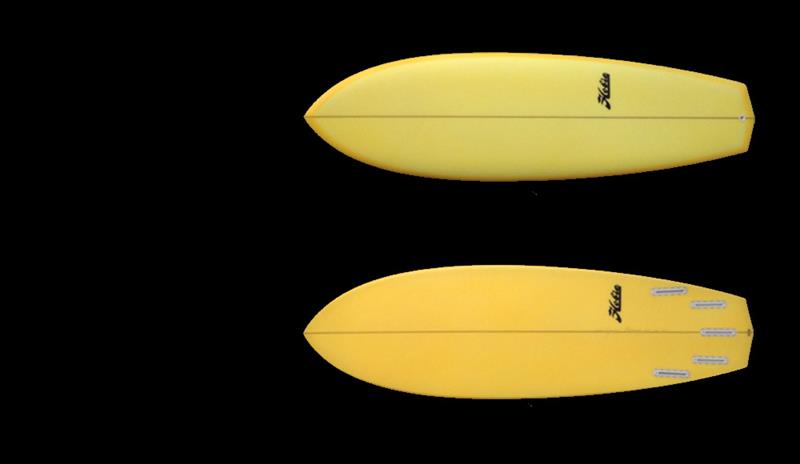 Specifications (Range)
Length: 5'11
Width: 21
Thickness: 2 1/2
Options
Stringer(s): 1/8 Redwood
Top Glass: 6oz + 4oz
Bottom Glass: 4oz
Fins: Custom
Buy This Board
To purchase this board or to inquire about making a custom board please either fill out the form below or contact us at (949) 429-8777 and a Hobie Surfboards representative will be happy to walk you through the process.
* This information is used only for sales inquiry purposes.