Serial # 316678 – Retro Classic
Price: $1235
A real modern classic with a smooth flowing outline, small amount of rocker and 60/40 makes this board a great all around classic style design. The Retro Classic is extremely user friendly in mushy to good surf for all varieties of surfers.
Tint: T&B ice blue; deck/tail patch. resin tail block: shaper Gary Larson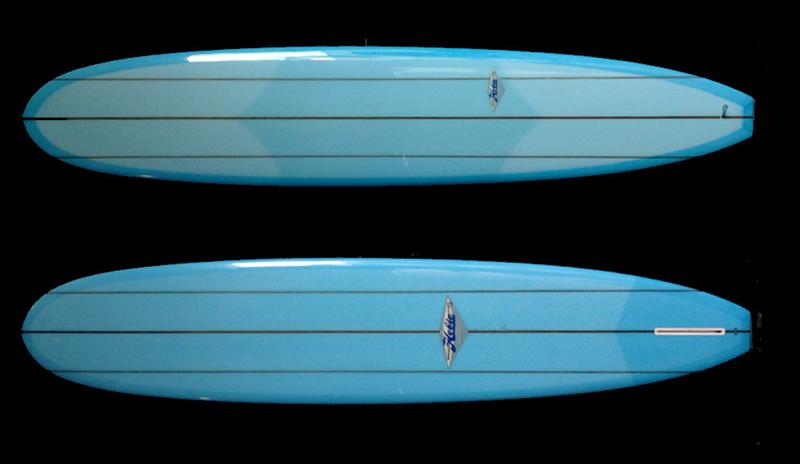 Specifications (Range)
Length: 9'6
Width: 23 1/4
Thickness: 3
Options
Stringer(s): 1/4"Cedar w/ 2-1/8 Cedar offsets 6" out
Top Glass: 6oz + 6oz
Bottom Glass: 6oz
Fins: Long box - White
Buy This Board
To purchase this board or to inquire about making a custom board please either fill out the form below or contact us at (949) 429-8777 and a Hobie Surfboards representative will be happy to walk you through the process.
* This information is used only for sales inquiry purposes.