Serial # 317220 – Arenal Modern Mal
Price: $1439
The Modern Mal is a classic shape with much relevance in today's world of longboarding. So much of riding longer boards these days means noseriding, and that's where the Modern Mal comes in to balance things out. With the wide point set back and the nose pulled in, you'll experience quick turns and a timeless style. A longer board intended to be ridden in the breaking part of the wave, and utilize the waves energy properly. Enjoy the freedom on the tail and the speed as you walk to the nose.
Tint: T&B sage w/ full volan & volan deck/tail patches: shaper Michael Arenal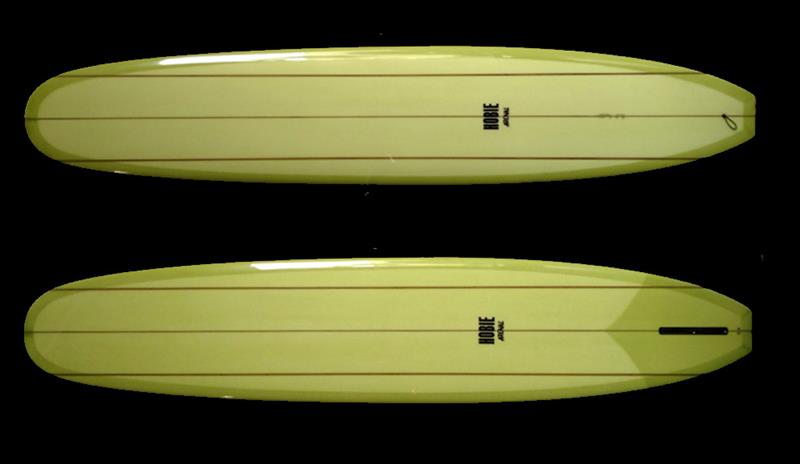 Specifications (Range)
Length: 9'6
Width: 23
Thickness: 3
Options
Stringer(s): 1/8 CD+2-1/4 CD 6.5" out
Top Glass: Volan 8oz + 6oz
Bottom Glass: Volan 8oz + 6oz
Fins: Long box - Black
Buy This Board
To purchase this board or to inquire about making a custom board please either fill out the form below or contact us at (949) 429-8777 and a Hobie Surfboards representative will be happy to walk you through the process.
* This information is used only for sales inquiry purposes.