Serial # 318045 – Mysto
Price: $790
This isn't your grandpa's surfboard. This is performance personified; on rail, above the lip, deep in the barrel surfing. Born and bred in the land of Oxnard, by two brothers, the Campbell's, who's vision of surfing the powerful Hollywood barrels meant breaking the traditional lines of the single fin. We're talking pocket surfing, folks, riding in the tube. Open mindedness and non-attachment to norms reveled a three finned design with a venturi, double concave for turbo-charged speed. The effect: freedom from the bonds of trim -- faster, looser, committed surfing. The Hobie MYSTO blows the doors off most surfboards, it hauls butt.
Tint: T&B clear plus custom volan deck patches / Shaper: Gary Larson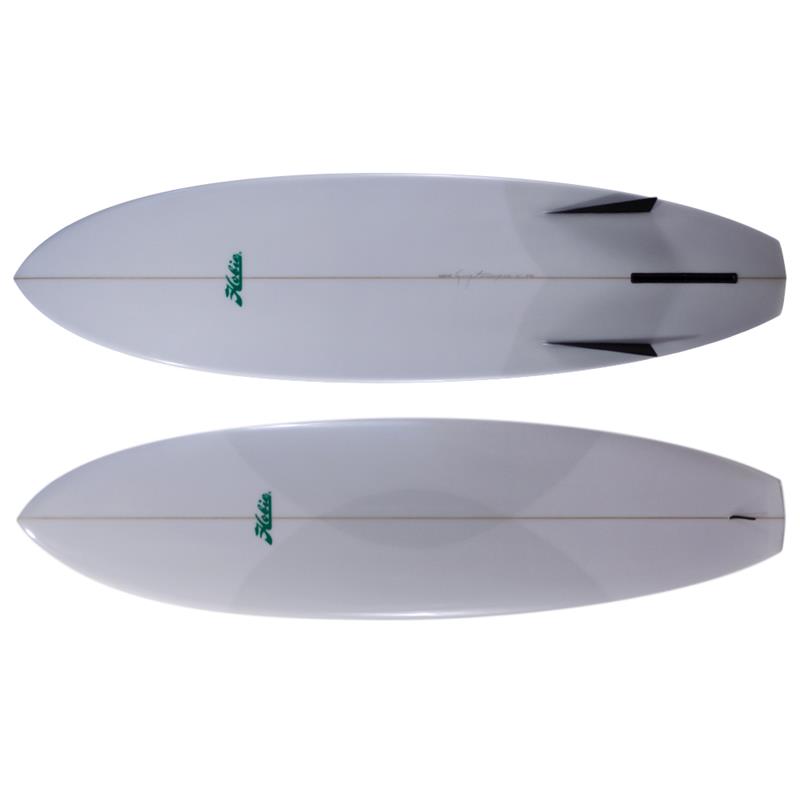 Specifications (Range)

Length: 6'6"
Width: 21"
Thickness: 2 3/4"
Options

Stringer(s): 1/8" Plywood
Top Glass: 4oz + 4oz
Bottom Glass: 4oz
Fins: Custom
Buy This Board
To purchase this board or to inquire about making a custom board please either fill out the form below or contact us at (949) 481-6381 and a Hobie Surfboards representative will be happy to walk you through the process.
* This information is used only for sales inquiry purposes.