Serial # 318106 – Black Bird
Price: $1015
The Black Bird is a quick and agile beastie; a straight up, no nonsense, high flying performance surfboard. There's no sashay or swagger here, just opportunity; put it on a rail and head for the sky. Designed by the spontaneous impresario, Sean Haggar, the Black Bird loves power and performance – dynamic surfing, but with style. If your tendency is executing knee-buckling turns and deep barrel riding then this surfboard is you.
Tint: T&B Boat Resin tint / Shaper: Gary Larson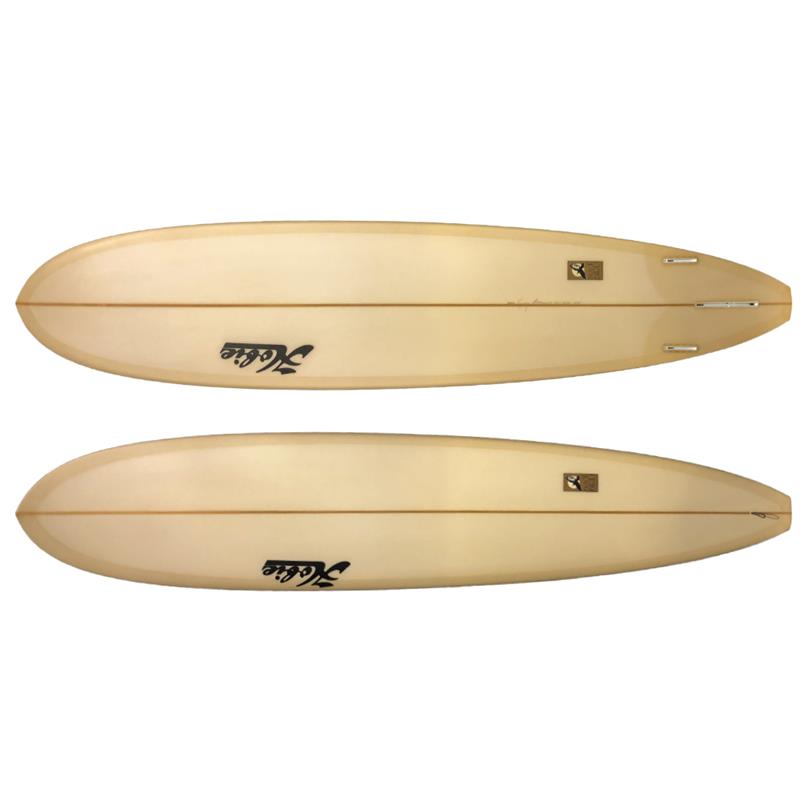 Specifications (Range)

Length: 9'0"
Width: 22 1/4"
Thickness: 2 3/4"
Options

Stringer(s): 5/16" Bass
Top Glass: 4oz + 4oz
Bottom Glass: 4oz
Fins: Future Sides + Long box - White
Buy This Board
To purchase this board or to inquire about making a custom board please either fill out the form below or contact us at (949) 481-6381 and a Hobie Surfboards representative will be happy to walk you through the process.
* This information is used only for sales inquiry purposes.