Serial # 318239 – Flexible
Price: $1130
Think Hot Generation, 1967. The Hobie Flexible is an era embracing, high performance single fin longboard, with a crazy step deck, nose concave, and reverse rocker. What does that even mean? We're talking involvement -- pocket surfing, with insane nose riding tendencies. The Flexible is exotic eye candy in a surfboard. Feel its curvy, sensuous outline. Its eye-popping rocker running nose to tail, and the pinched 50/50 rail. Oh-la-la, delirious heights of sensation and delight are to be had when riding this board. Are you ready! Can you handle it! Try one and see.
Tint: T&B ice blue / Shaper: Michael Arenal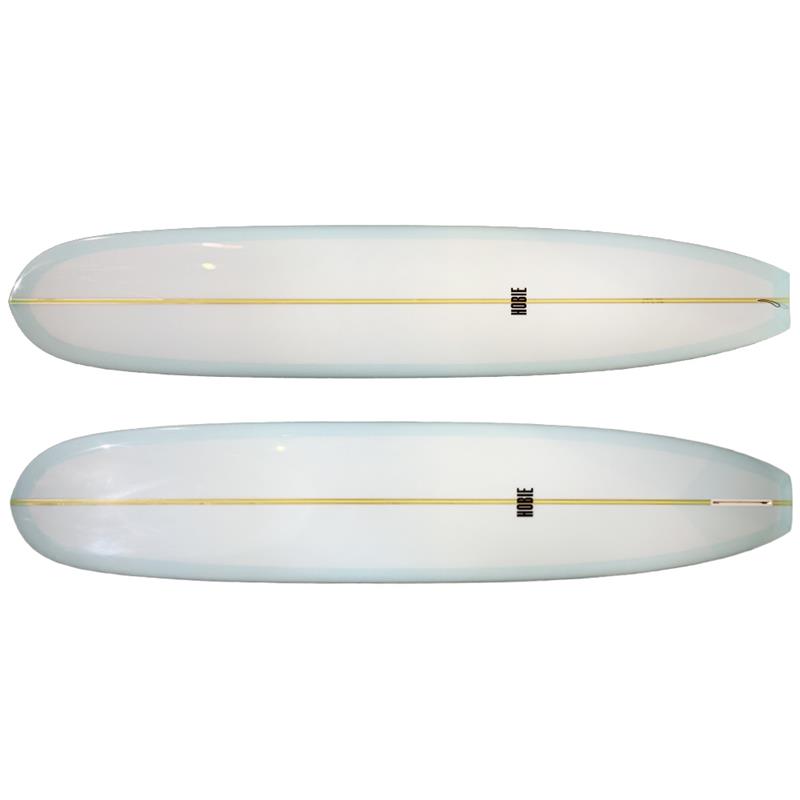 Specifications (Range)

Length: 9'6"
Width: 23"
Thickness: 3 1/16"
Options

Stringer(s): Tband 1/4" Bass + 1/4" Yellow Foam + 1/4" Bass
Top Glass: 6oz + 6oz
Bottom Glass: 6oz
Fins: Long box - White
Buy This Board
To purchase this board or to inquire about making a custom board please either fill out the form below or contact us at (949) 481-6381 and a Hobie Surfboards representative will be happy to walk you through the process.
* This information is used only for sales inquiry purposes.