Serial # 318290 – TP Henry Ford
Price: $1045
The legacy of these two gentlemen is unassailable. Henry's aura draws inspiration from an early association with Dale Velzy and Hap Jacobs that runs concurrently to the present. As for Timmy Patterson, his proud linage begins with his Hawaiian-born father and uncles, all of which were Hobie mainstays during the late '50s and '60s – the golden age of surfboard design and construction. Growing up in the Hobie factory, Timmy's tutelage began with the likes of Phil Edwards and Terry Martin, to where he's shaping for today's top WSL pros. Once again Hobie Surfboards is at the fore of innovation with the T. Patterson/Henry Ford collaboration. This board checks every box in the make-up of a great all-around surfboard; an eye pleasing round-pin tail for smooth effortless turns, a two-plus-one fin configuration (also available as a single fin) for enhanced maneuverability, coupled with the dynamics of a single to double concave with a generous vee panel off the tail allowing for the flexibility needed in an purposely designed all-around surfboard.
Tint: T&B clear / Shaper: Timmy Patterson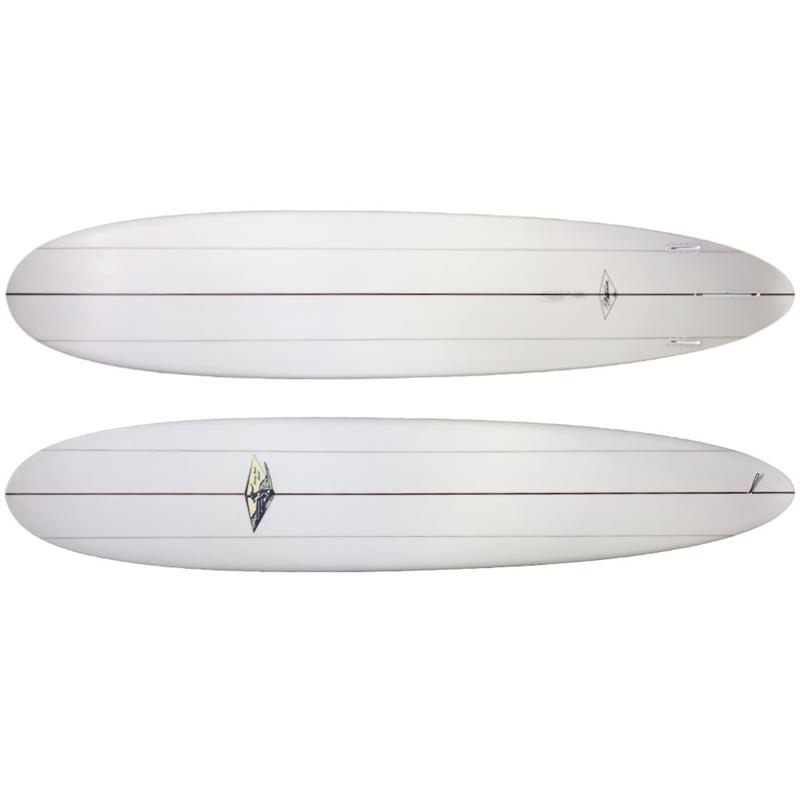 Specifications (Range)

Length: 9'3"
Width: 22 3/4"
Thickness: 2 7/8"
Options

Stringer(s): 3/16" DW + 2-Black Glue Lines 6" out
Top Glass: 6oz + 6oz
Bottom Glass: 6oz
Fins: Future Sides + Long box - White
Buy This Board
To purchase this board or to inquire about making a custom board please either fill out the form below or contact us at (949) 481-6381 and a Hobie Surfboards representative will be happy to walk you through the process.
* This information is used only for sales inquiry purposes.