Serial # 318382 – Hobie Classic
Price: $1455
According to Merriam-Webster's Dictionary, Classic is defined as, "a standard of excellence." In the Hobie stable of shapes, the Classic is the crown jewel of the Hobie label. The board's heavyweight foam and intricate stringer glue-up is perfection. When one rides the classic, they are transported back to a time when hot-dogging was king. Where trim was the goal and noseriding was only necessary if the wave allowed. Due to the Classic's aesthetic presentation, it is enough to consider its potential in the wild surf. However, to ride it, you feel the whishing of water over the rails and the satisfaction of a well-executed drop knee turn. It is difficult not to give too much away about this iconic shape. Yet, to experience the Classic is enough to consider its endless possibilities.
Tint: T&B volan w/ volan deck and tail patches / Shaper: Gary Larson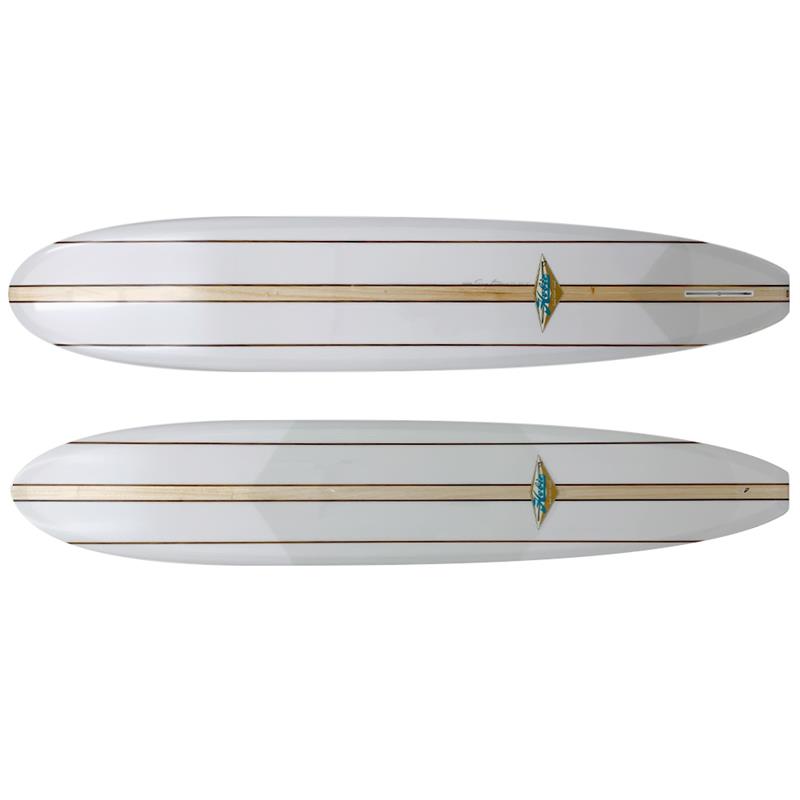 Specifications (Range)

Length: 9'6"
Width: 23"
Thickness: 3"
Options

Stringer(s): Tband w/ 1/4" CD+2"Balsa+1/4"CDw/ 2-1/4"CD Offsets 6" out
Top Glass: Volan 8oz + 6oz + 8oz Patch
Bottom Glass: Volan 8oz + 8oz Tail
Fins: Long box - White
Buy This Board
To purchase this board or to inquire about making a custom board please either fill out the form below or contact us at (949) 481-6381 and a Hobie Surfboards representative will be happy to walk you through the process.
* This information is used only for sales inquiry purposes.