---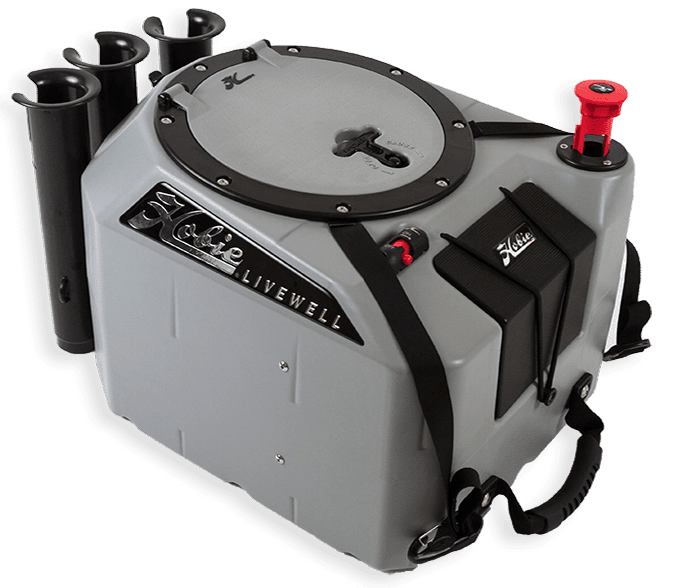 Livewell V2
The newly redesigned Hobie Livewell V2 sports a fresh color scheme, modern lines and more built-in features than ever before. This livewell is plug-and-play with most* Hobie kayaks and includes all the same built-in functionality of the Livewell XL.
Upgrades over the original livewell include: a high quality sealed marine switch for ON/OFF control, adjustable downspout for easy water level control, and removable tank partitions for keeping live bait healthy and out of hard to reach places.
---
Sealed Marine Switch for ON/OFF control
Also included is a high output pump that circulates aerated water to keep bait alive. Plus, the battery and charger are included as well.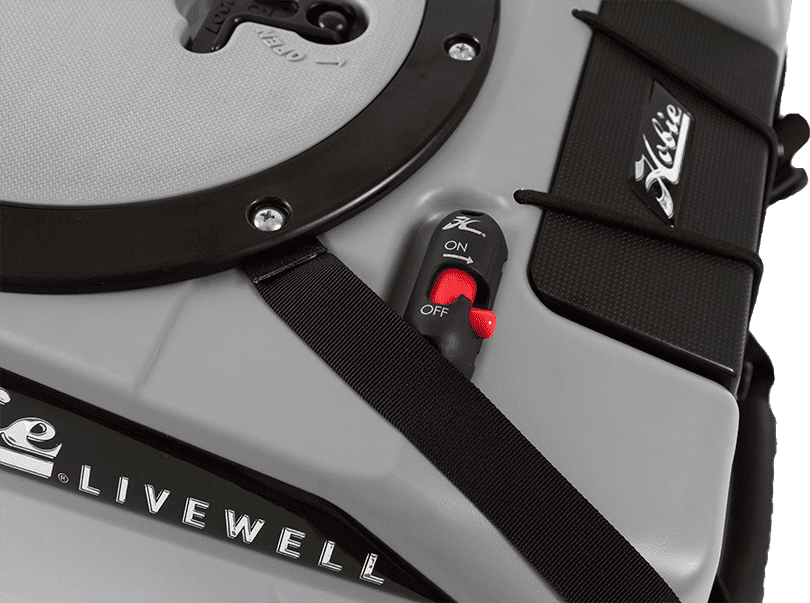 ---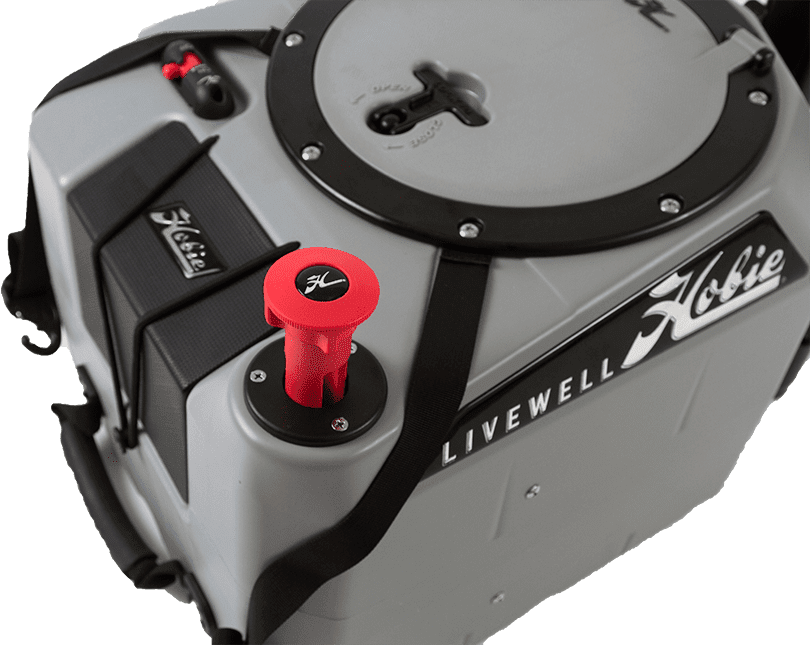 Adjustable Downspout
Includes an adjustable downspout for water level control and drainage. Holds up to 8 gallons of water.
---
3 vertical rod holders included, with pre-marked locations for adding more
Removable tank partition provides a rounded surface for keeping bait healthy
Heavy duty straps secure Livewell V2 to cargo area
---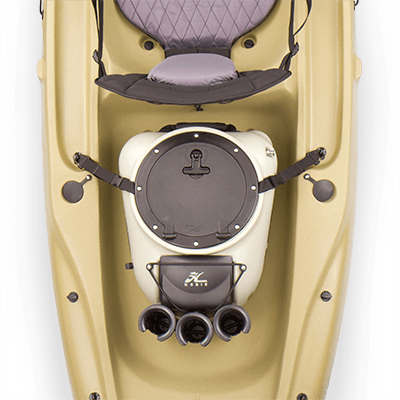 Listo para zarpar
Los tubos de toma de agua y de descarga se adaptan perfectamente a los imbornales de la zona de carga existente. Con una capacidad de almacenaje de hasta ocho galones de agua, este tanque puede manejar casi cualquier cosa que le pongas enfrente.
---
High-flow, self-priming pump
---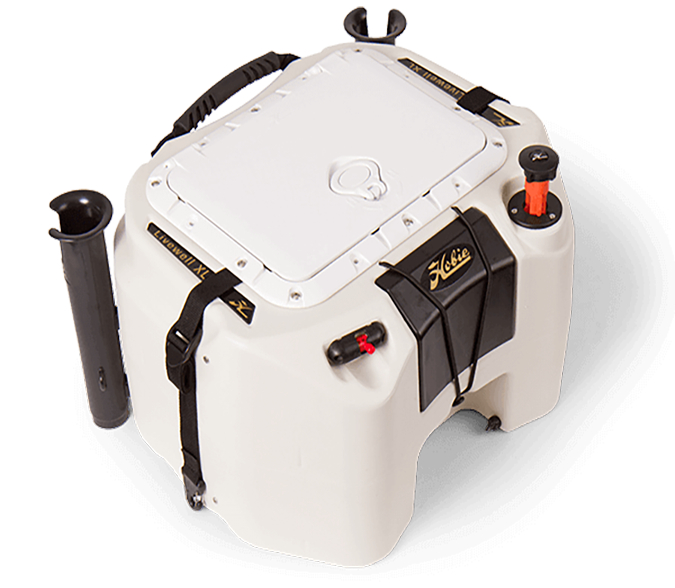 Livewell XL
The Livewell XL* includes a 6V sealed gel cell battery and has an adjustable two-level capacity (6 gal/22.71 L and 11 gal/41.64 L).
---
Removable Tank Partition
La partición amovible del tanque permite eliminar los residuos para evitar atascos de las bombas internas y permite vaciar y llegar a zonas de difícil acceso. La partición también aporta una superficie redondeada de forma que el cebo pueda permanecer de forma saludable y confortable.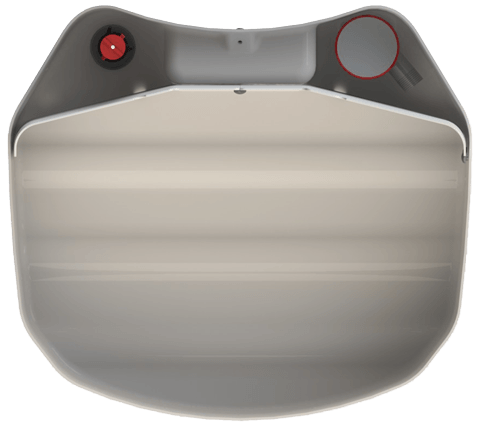 ---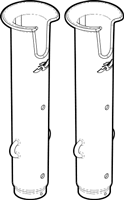 Dos soportes adicionales para cañas de pesca
El Livewell XL estándar incluye dos soportes adicionales para cañas para un total de 4 soportes de cañas.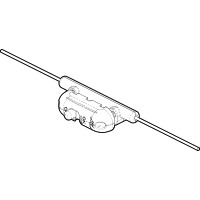 Sealed Marine Switch for ON/OFF Control
El cable de conexión se guarda en el interior de un enchufe magnético (caña) que garantiza la máxima durabilidad y resistencia a la corrosión.

Adjustable Downspout
Ajuste el tanque Livewell XL utilizando el "C-Clip" incluido o vacíe el tanque girando simplemente el pomo.