Serial # 316199 – TP Blue Fin
Price: $775
A collaboration shape by Timmy Patterson. The Blue Fin is a great performance board for the person who does not want to sacrifice paddling ability.
Airbrush: lime green to blk. rail fade: shaper Timmy Patterson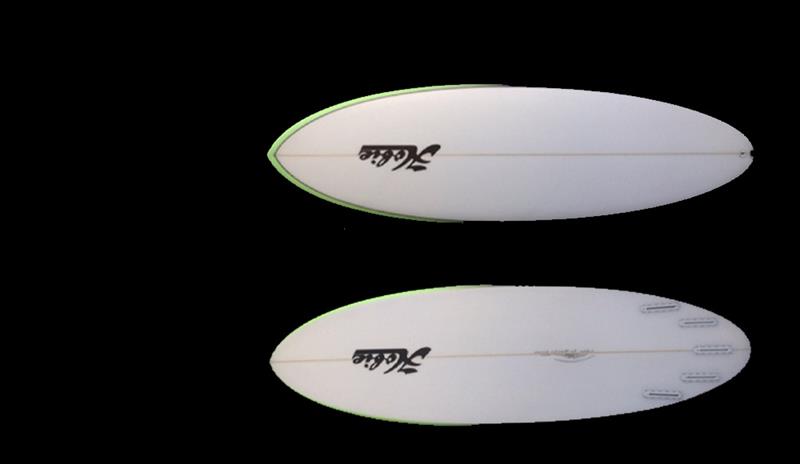 Specifications (Range)
Length: 6'0
Width: 21 1/2
Thickness: 2 1/2
Options
Stringer(s): 1/8 Plywood
Top Glass: 6oz + 6oz
Bottom Glass: 6oz
Fins: Future Quad - White
Buy This Board
To purchase this board or to inquire about making a custom board please either fill out the form below or contact us at (949) 429-8777 and a Hobie Surfboards representative will be happy to walk you through the process.
* This information is used only for sales inquiry purposes.