Serial # 316974 – Custom Midlength
Price: $572
xx
The Hobie E-Series brings back the word FUN to surfing; a board that is light weight made In America with proprietary materials easy to paddle and the most FUNctional board for all levels of surfing: Light weight Eps Core-Premium S-Cloth Fiberglass-Unidirectional Carbon Stringer-USA Future Fin Boxes.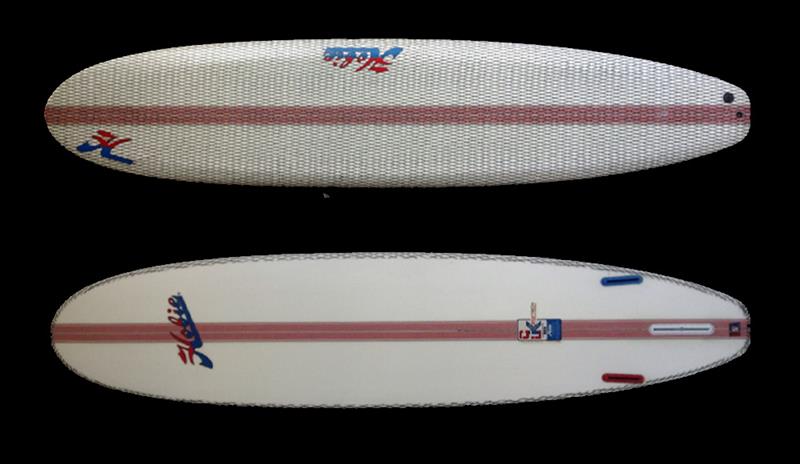 Specifications (Range)
Length: 8'6 FUNct
Width: 23
Thickness: 3
Options
Stringer(s): Custom
Top Glass: 6oz + 4oz
Bottom Glass: 6oz
Fins: Future Sides + Long box - Black
Buy This Board
To purchase this board or to inquire about making a custom board please either fill out the form below or contact us at (949) 429-8777 and a Hobie Surfboards representative will be happy to walk you through the process.
* This information is used only for sales inquiry purposes.