Serial # 317111 – Performance Noserider
Price: $1135
The name says it all this model is designed for the best of both worlds with good noseriding capability and high performance function the PNR is great for many different conditions.
Tint: B&R eggplant w/multi color abstract w/ blk. pin; single fin: shaper Gary Larson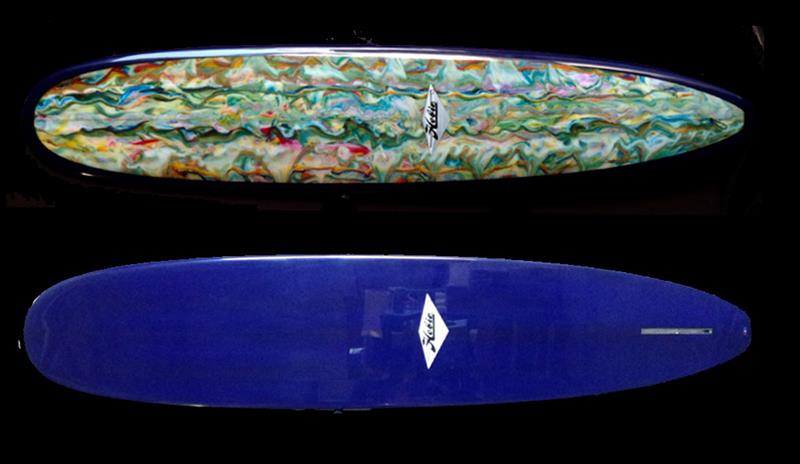 Specifications (Range)
Length: 9'0
Width: 23 1/4
Thickness: 2 7/8
Options
Stringer(s): 5/16 Bass
Top Glass: 6oz + 4oz
Bottom Glass: 6oz
Fins: Long box - Black
Buy This Board
To purchase this board or to inquire about making a custom board please either fill out the form below or contact us at (949) 429-8777 and a Hobie Surfboards representative will be happy to walk you through the process.
* This information is used only for sales inquiry purposes.