Serial # 317125 – Circa 71 Twin
Price: $945
This little board is one of the most addictive recreations with its wide center point, wide swallow tail and glassed on keel fins this board will fly under your feet & have you hooked by the first wave.
Tint: T&B ice blue w/ daisey fabric inlay w/ double blk. pin; resin loop: shaper Gary Larson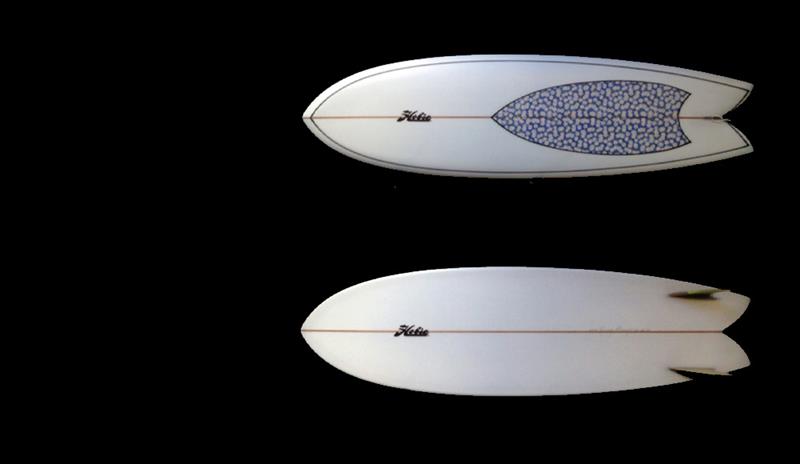 Specifications (Range)
Length: 6'4
Width: 22
Thickness: 3
Options
Stringer(s): 11
Top Glass: 5oz + 4oz
Bottom Glass: 5oz
Fins: Glass on Wood 2x
Buy This Board
To purchase this board or to inquire about making a custom board please either fill out the form below or contact us at (949) 429-8777 and a Hobie Surfboards representative will be happy to walk you through the process.
* This information is used only for sales inquiry purposes.