Serial # 318799 – Farside
Price: $870
THE FARSIDE is the brain child of Hobie, master shaper, Gary Larson. Always looking for new and different ways to have fun while riding waves, Gary has created The Farside, with travel and down the line surfing in mind. He explains: This is a great mid-length travel board, or a board for those head-high, winter time, point surf days -- a quiver expander. The Farside explores the territory of the pulled-in outline, at 7'10" it looks like a Ferrari – speed personified. It carries a fairly neutral rocker from tip to tail, and can utilize either a single fin, or a 2+1 configuration. Personally, I'm looking forward to winter, as this bad boy is going to go great at those northern points. Thanks Gary.
Tint: T&B clear w/ deck + tail patches / Shaper: Gary Larson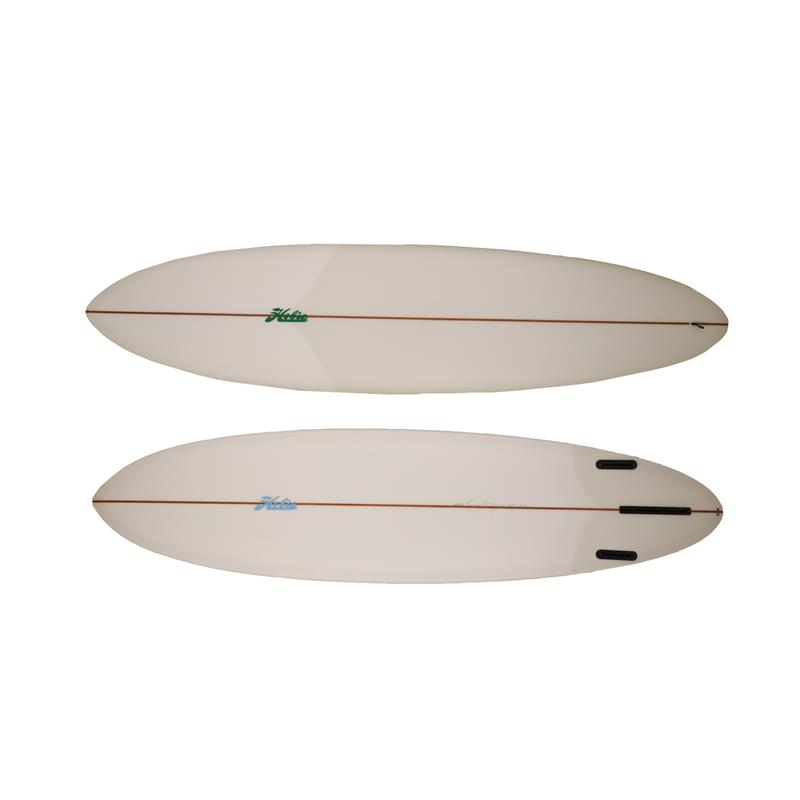 Specifications (Range)

Longitud: 7'6"
Ancho: 21 1/8"
Grosor: 2 3/4"
Options

Stringer(s): 1/4" RW
Top Glass: Custom
Bottom Glass: Custom
Fins: Future Sides + Long box - Black
Buy This Board
To purchase this board or to inquire about making a custom board please either fill out the form below or contact us at (949) 481-6381 and a Hobie Surfboards representative will be happy to walk you through the process.
* This information is used only for sales inquiry purposes.