Serial # 319125 – Legacy
Price: $1335
Since 1950, Hobie Surfboards has been a stalwart in surfboard innovations, and considers itself most fortunate to have maintained its presence in the surfboard industry. Throughout the years, we've seen the inception of, and endured the passing of many shaping greats, including our founder. However, to not mention Hobie Alter and Terry Martin in the same breath would be a terrible transgression and lapse in judgement. A Sunset Cliffs local and "machine" like shaper, Terry Martin, is in the record books as having shaped some 80,000 surfboards in his lifetime. His memory not only lives on in his son, Josh, but is captured in his signature Legacy shape. His model is Terry personified: soul, style, elegance, and prestige, and those in the know would say royalty. The primary aspect of the Legacy is trim. It features classic, Terry Martin rocker, a rolled entry, and pinched 50/50 rails from stem to stern. With such a sleek design, the rider can drop-in, step forward, and the feel the enlightening speed of glide. In the Legacy, all one needs do is stand and enjoy the ride. That was Terry's wish for us all.
Tint: T&B Coffee Tint w/ deck & tail patches / Shaper: Gary Larson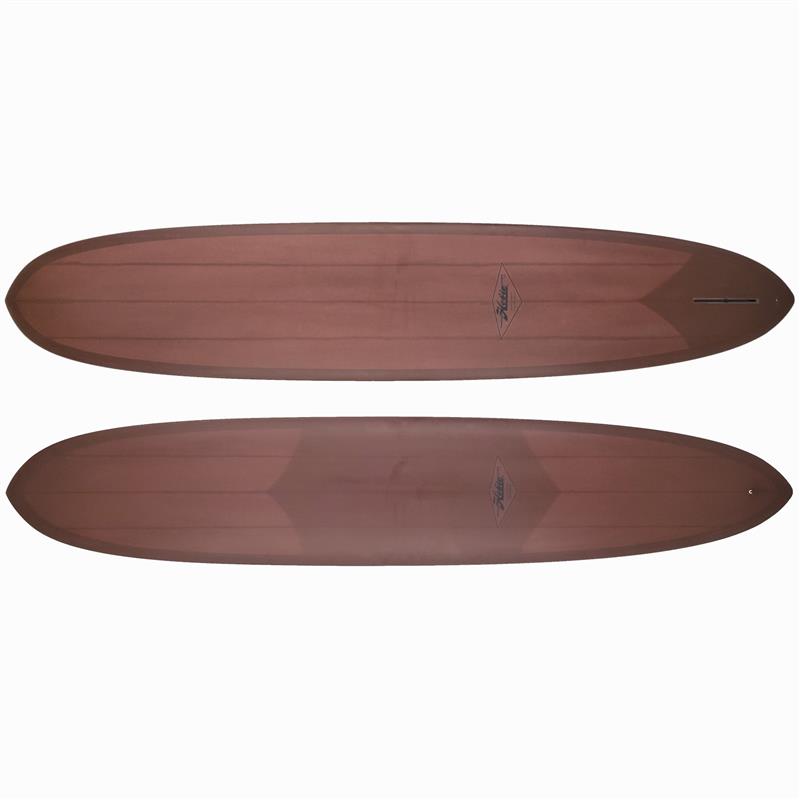 Specifications (Range)

Longitud: 9'9"
Ancho: 23"
Grosor: 3"
Options

Stringer(s): 1/8" RW + 2-1/8" RW 5" out
Top Glass: Custom
Bottom Glass: Custom
Fins: Long box - Black
Buy This Board
To purchase this board or to inquire about making a custom board please either fill out the form below or contact us at (949) 481-6381 and a Hobie Surfboards representative will be happy to walk you through the process.
* This information is used only for sales inquiry purposes.