Evolución de Hobie
Whether you're augmenting your MirageDrive or using the Hobie evolve as your primary power source, this quiet and efficient German-engineered electric motor kit will dramatically expand your horizons.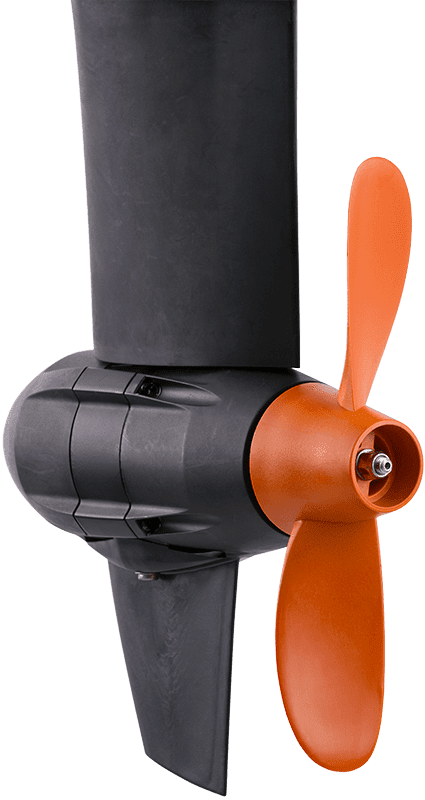 ---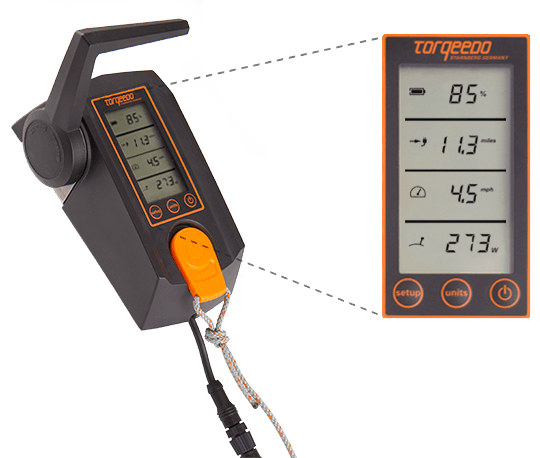 Unidad de control de Hobie evolve
La unidad de control Hobie evolve se conecta a través de una memoria RAM® unidad de montaje (incluida) para proporcionar un control del acelerador de la posición del asiento favorito. La pantalla LCD muestra toda la información de viaje que necesita, como velocidad, alcance y duración de la batería, mientras estás're en curso. La unidad de control Hobie evolve cuenta con una unidad de control magnético, teclas de aceleración característica de seguridad de conexión; romper esta conexión magnética y el motor se detiene inmediatamente.
---
Batería de litio-manganeso v2
A lightweight, 6.6-pound, 320 Wh Lithium-Manganese battery (11Ah at 29.6V) powers the system's featherweight Torqeedo motor. The battery is buoyant and completely waterproof, ensuring safety and there-when-you-need-it performance. Its built-in GPS unit generates pertinent information such as speed and range.
| | Velocidad en millas por hora | Alcance en millas | Tiempo de ejecución en horas |
| --- | --- | --- | --- |
| Baja velocidad | 2.6 | 21.8 | 8:20 |
| Media potencia | 3.7 | 15.5 | 4:10 |
| Plena potencia | 5.8 | 4.6 | 0:48 |
Tested on the Hobie Mirage Revolution 13.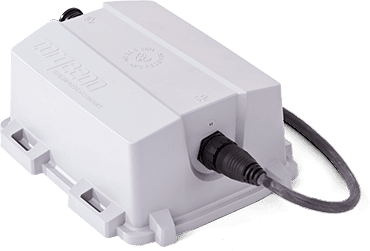 ---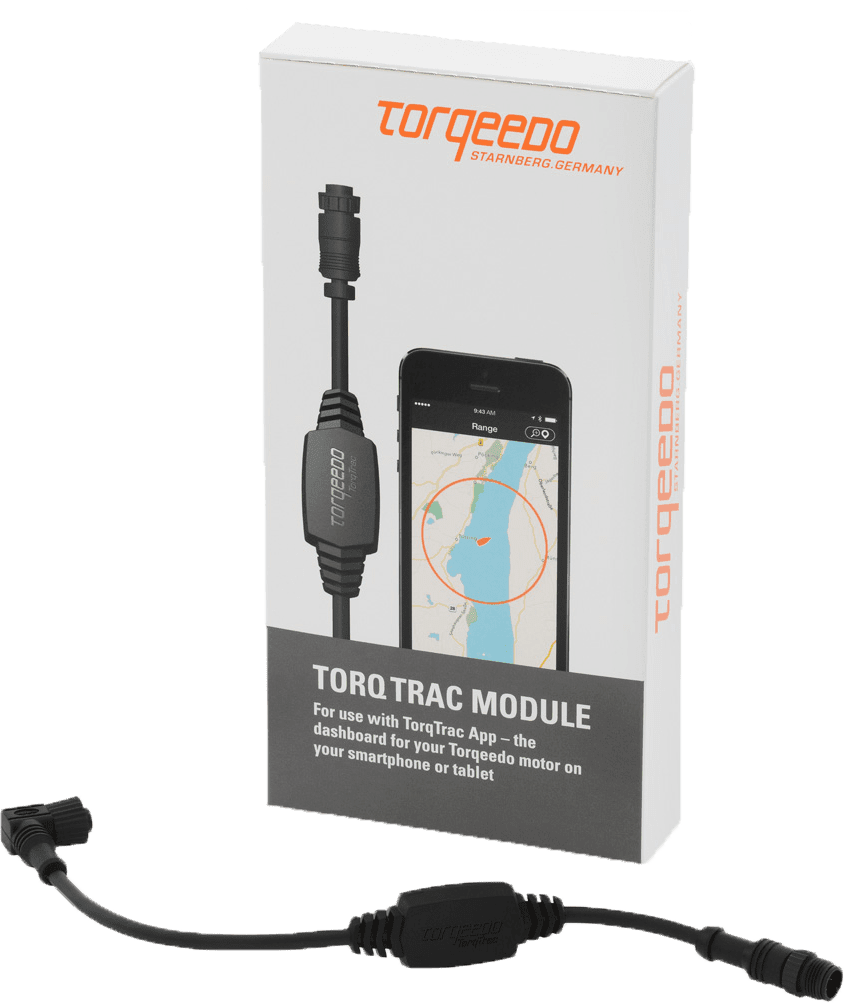 Torqeedo TorqTrac
TorqTrac transforms your iPhone or iPad into the dashboard for your Torqeedo boat motor.
See how far you can still travel: the remaining range is displayed on the map in real time.
Use waypoints for navigation and showing likely time of arrival.
Trip logging and eco-logging.
The TorqTrac App communicates wirelessly via a Bluetooth® communications module connecting the motor with the smartphone to display all motor information.
---
Piezas
The Hobie evolve includes all cables for the motor and throttle and all mounting hardware, including both MirageDrive mount and Twist and Stow rudder mount*.
Notice of voluntary recall of Travel 401/801 and Ultralight 402 batteries for v1 Hobie evolve motor kits. Visit Torqeedo for more information.
---
Hobie evolve v2 Panel solar 23w
Añadir un panel de carga solar resistente a la intemperie para su sistema v2 Hobie evolve. Cargue la batería o haga funcionar el motor de forma indefinida en aproximadamente 2 nudos (con condiciones óptimas de sol). El panel se enrolla para un fácil almacenamiento.