MIRAGEDRIVE

WITH GLIDE TECHNOLOGY & KICK-UP FINS
In 1997 Hobie revolutionized kayaking forever.
Experience 20 years of innovation perfected.
The ungainly paddle is replaced by the sheer efficiency of the MirageDrive pedal. With the largest human muscle group now in play, kayaking becomes easier than ever. Patented Kick-Up Fins deliver care-free kayaking. Logs, kelp, shallows, rocks, no problem. The MirageDrive GT comes standard on 2021 Mirage Passport 10.5 and Mirage Passport 12 kayaks.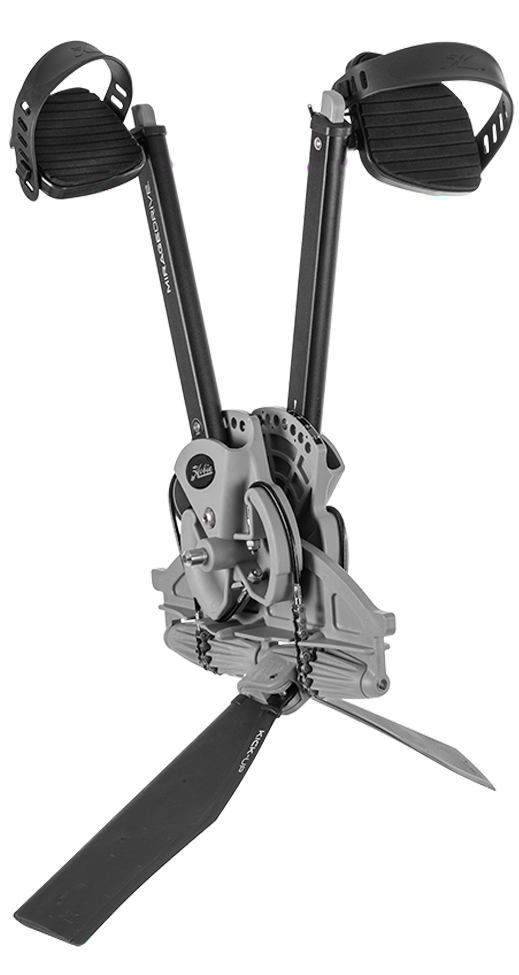 Opciones del Fin
ST KICK-UP FIN:
Standard on the MirageDrive Compass, the ST Kick-Up Fins automatically retract on impact. The square-top design increases fin surface area while maintaining a one-foot mast length.
ST KICK-UP TURBO FIN:
Add even more speed with a ST Turbo Fin upgrade. Increased fin surface area and mast length provides added resistance and water displacement for more thrust with each stroke.