In 1997 Hobie revolutionized kayaking forever.
Experience over 20 years of innovation perfected.
Hobie's bioengineered MirageDrive propulsion system for pedal kayaks was revolutionary in its inception in 1997 and has been evolving ever since. The patented MirageDrive 180 forward-reverse propulsion system with Kick-Up Fin technology is integrated into most MirageDrive kayaks. See individual product pages for details. See how the Kick-Up Fins work.
Weighing in at under eight pounds, the MirageDrive 180 produces full power in both directions and offers unprecedented maneuverability for your pedal kayak. The user can pull one of two shift cables to pivot the fins 180 degrees, almost instantly from forward to reverse and back again. Logs? No problem. With our patented Kick-Up Fin technology, the fins automatically "kick-up" when an obstacle is hit. The dual fins provide shallow water access and easy shore landings by simply pushing one pedal forward. Hobie ARC cranks adjust with the push of a button to accommodate users from child size to tall adults.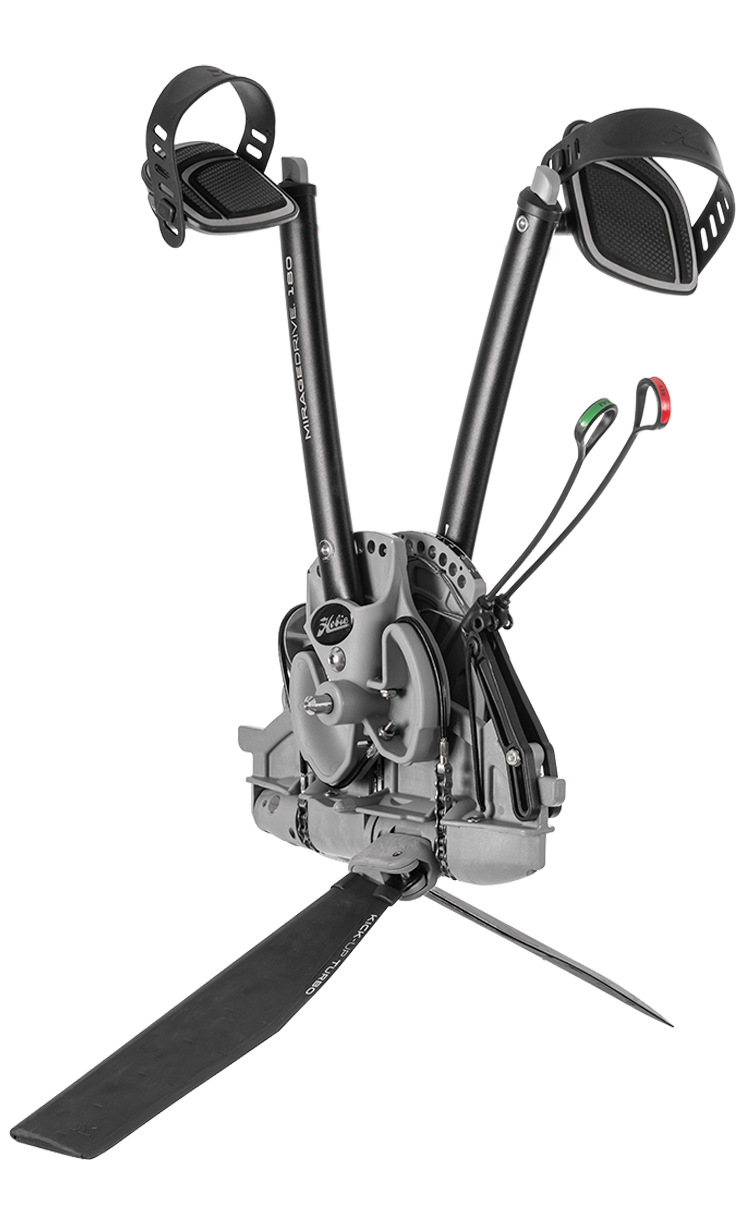 Experience the forward and reversing
MirageDrive 180 on these Hobie kayaks:
Kick-Up Fin Technology
The MirageDrive 180 continues to deliver on Hobie's legacy for reliable performance, confidence-inspiring power and all-day efficiency. With Kick-Up Fins, explore without a care. Kelp and logs? No problem. These fins automatically kick-up on impact and adjust back when you resume pedaling.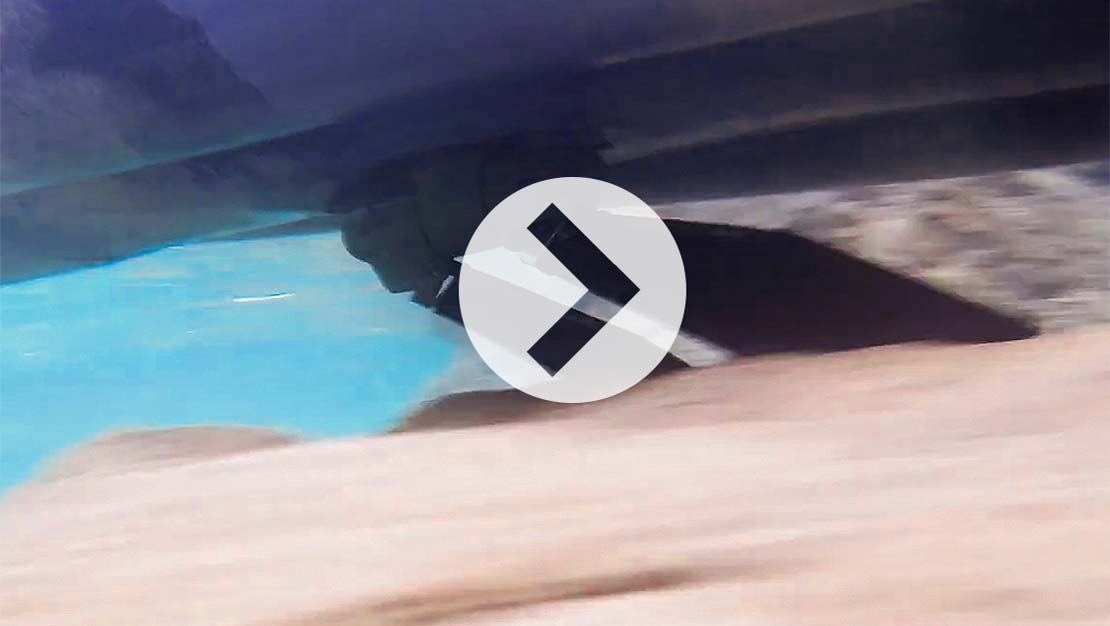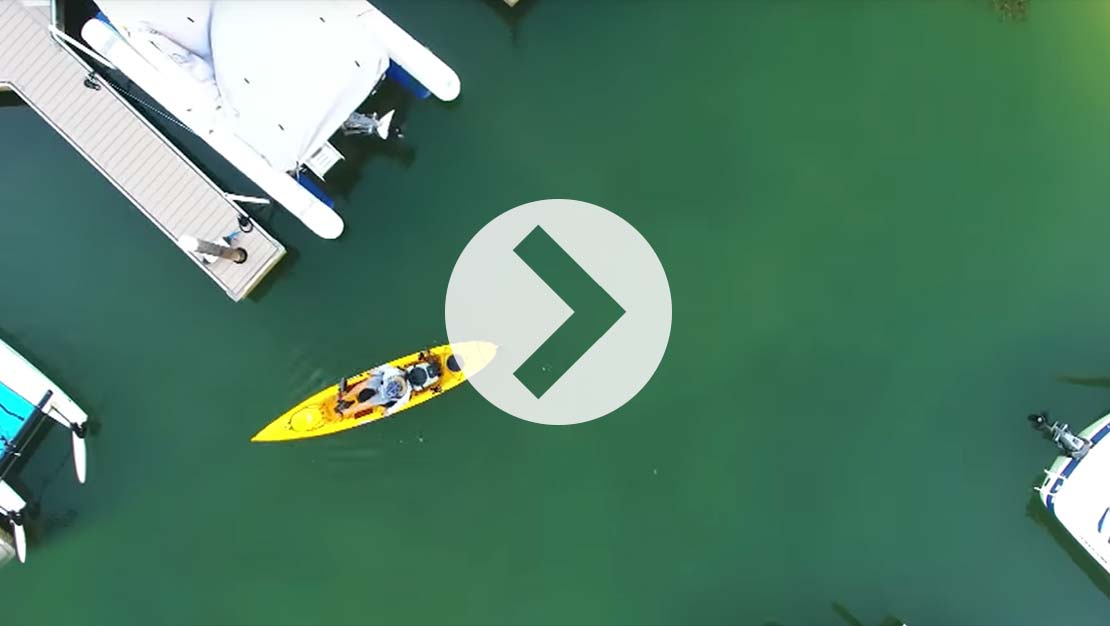 Got Backup?
Imagine the possibilities for your fishing kayak: backing fish out of cover; safely fishing closer to obstructions; or fishing downstream while holding in current. Hands-free propulsion in any direction means better control: to cast, to present baits, and to concentrate on landing bigger fish when kayak fishing. Pictures can be snapped or cold beverage enjoyed on the way back in without ever stopping.