Hobie evolve
Whether you're augmenting your MirageDrive or using the Hobie evolve as your primary power source, this quiet and efficient German-engineered electric motor kit will dramatically expand your horizons.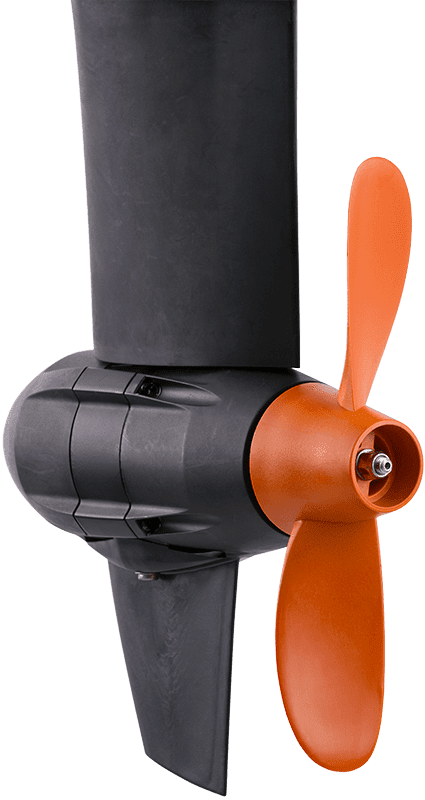 ---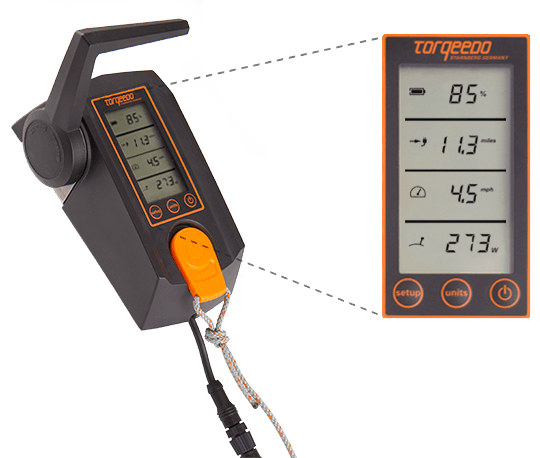 Hobie evolve Control Unit
The Hobie evolve Control Unit attaches via a RAM® mounting unit (included) to provide throttle control from your favorite seating position. The LCD screen displays all the trip information you need, such as speed, range, and battery life, while you're underway. The Hobie evolve Control Unit features a magnetic, key-to-throttle connection safety feature; break this magnetic connection and the motor immediately stops.
---
Lithium-Manganese Battery v2
A lightweight, 6.6-pound, 320 Wh Lithium-Manganese battery (11Ah at 29.6V) powers the system's featherweight Torqeedo motor. The battery is buoyant and completely waterproof, ensuring safety and there-when-you-need-it performance. Its built-in GPS unit generates pertinent information such as speed and range.
| | Speed in MPH | Range in miles | Run time in hours |
| --- | --- | --- | --- |
| Slow Speed | 2.6 | 21.8 | 8:20 |
| Half Power | 3.7 | 15.5 | 4:10 |
| Full Power | 5.8 | 4.6 | 0:48 |
Tested on the Hobie Mirage Revolution 13.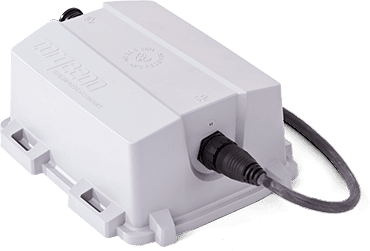 ---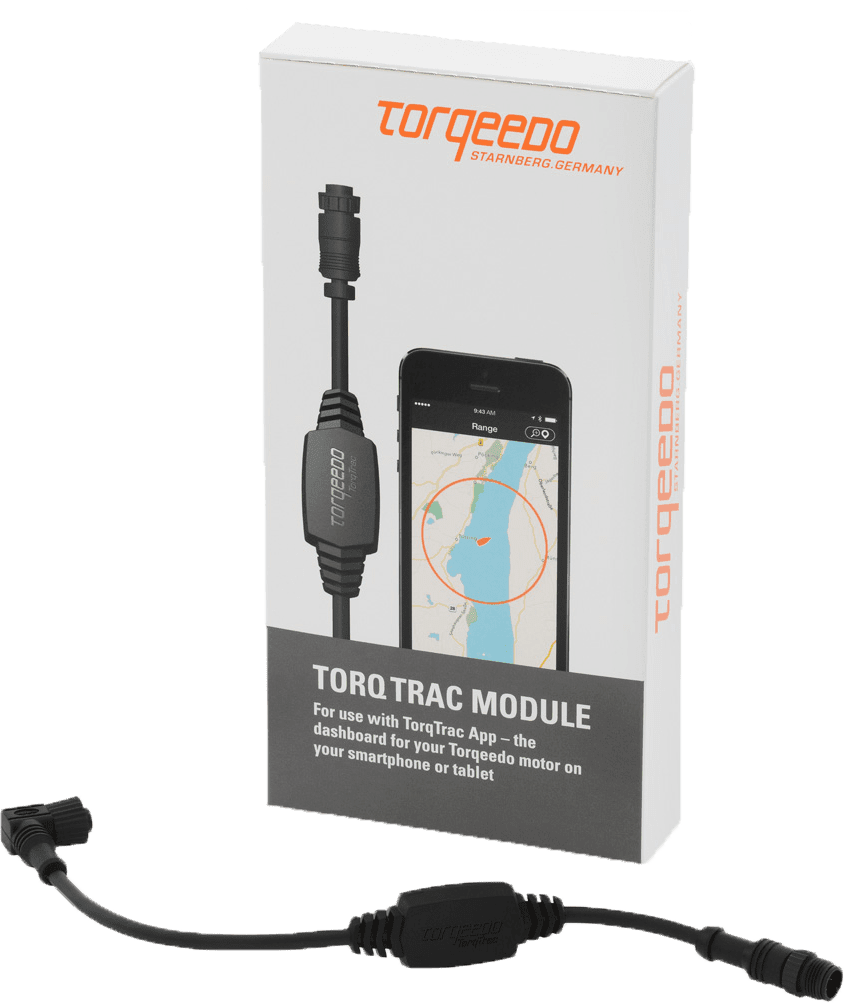 Torqeedo TorqTrac
TorqTrac transforms your iPhone or iPad into the dashboard for your Torqeedo boat motor.
See how far you can still travel: the remaining range is displayed on the map in real time.
Use waypoints for navigation and showing likely time of arrival.
Trip logging and eco-logging.
The TorqTrac App communicates wirelessly via a Bluetooth® communications module connecting the motor with the smartphone to display all motor information.
---
Hardware
The Hobie evolve includes all cables for the motor and throttle and all mounting hardware, including both MirageDrive mount and Twist and Stow rudder mount*.
Notice of voluntary recall of Travel 401/801 and Ultralight 402 batteries for v1 Hobie evolve motor kits. Visit Torqeedo for more information.
---
Hobie evolve v2 Solar Panel 23w
Add a weatherproof solar charging panel to your Hobie evolve v2 system. Charge the battery or run the motor indefinitely at approximately 2 knots (with optimum sun conditions). The panel rolls up for easy storage.