---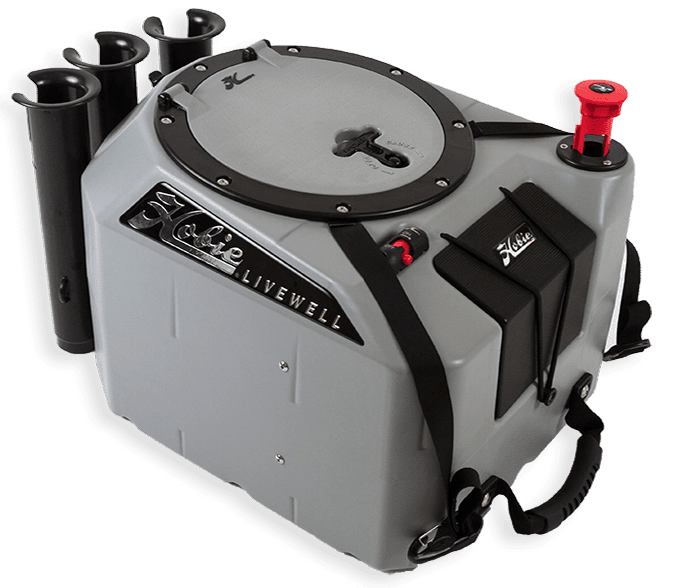 Livewell V2
The newly redesigned Hobie Livewell V2 sports a fresh color scheme, modern lines and more built-in features than ever before. This livewell is plug-and-play with most* Hobie kayaks and includes all the same built-in functionality of the Livewell XL.
Upgrades over the original livewell include: a high quality sealed marine switch for ON/OFF control, adjustable downspout for easy water level control, and removable tank partitions for keeping live bait healthy and out of hard to reach places.
---
Sealed Marine Switch for ON/OFF control
Also included is a high output pump that circulates aerated water to keep bait alive. Plus, the battery and charger are included as well.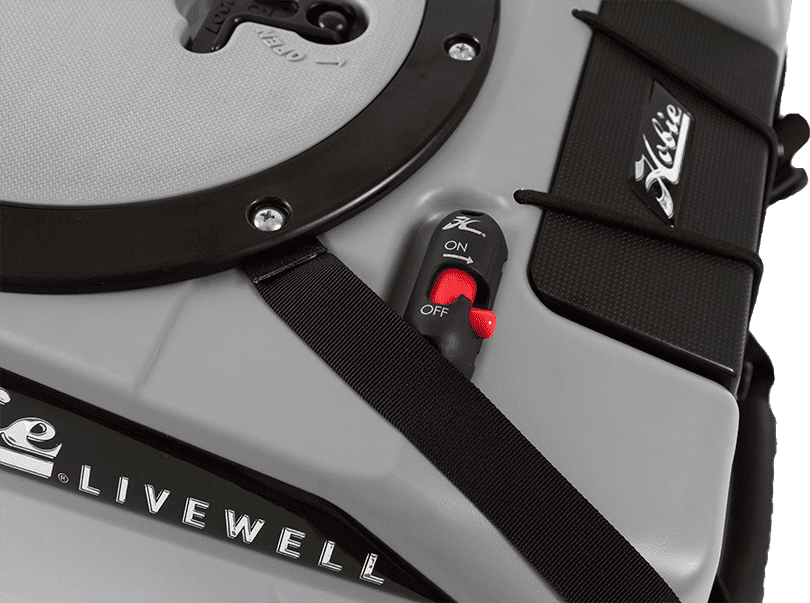 ---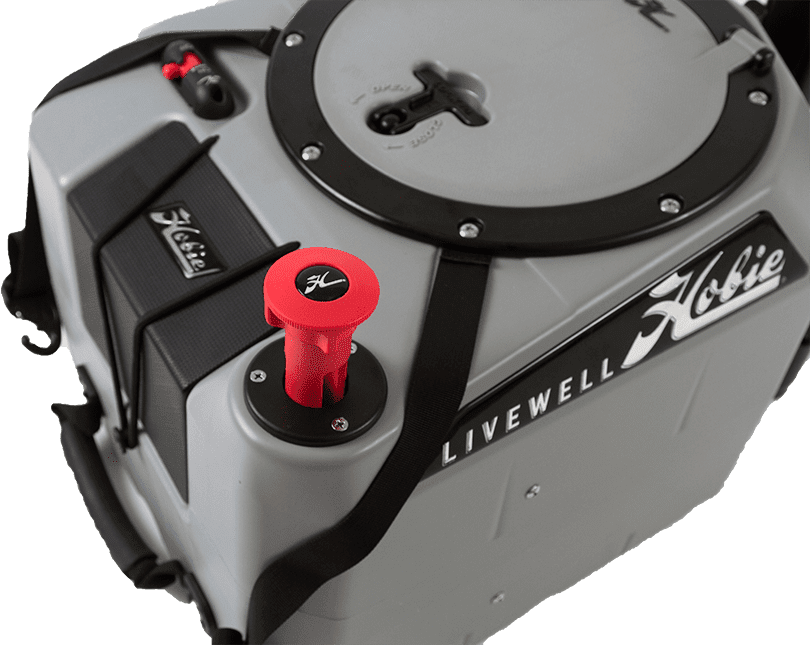 Adjustable Downspout
Includes an adjustable downspout for water level control and drainage. Holds up to 8 gallons of water.
---
Additional Standard Features
3 vertical rod holders included, with pre-marked locations for adding more
Removable tank partition provides a rounded surface for keeping bait healthy
Heavy duty straps secure Livewell V2 to cargo area
---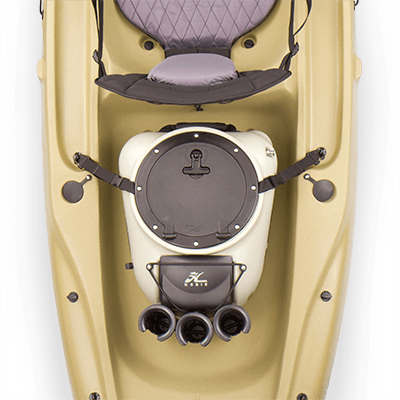 Ready To Go
Water intake and discharge tubes fit right into the existing cargo area scuppers. With the capability of holding up to eight gallons of water this tank can handle almost anything you might throw at it.
---
Additional Standard Features
High-flow, self-priming pump
---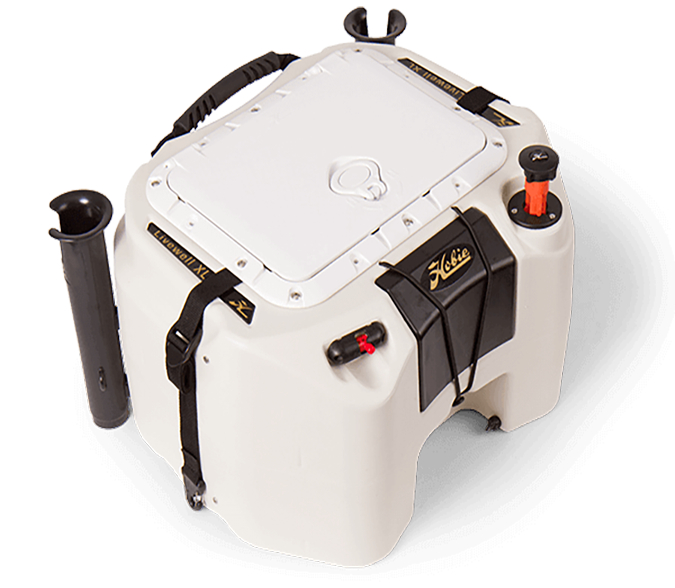 Livewell XL
The Livewell XL* includes a 6V sealed gel cell battery and has an adjustable two-level capacity (6 gal/22.71 L and 11 gal/41.64 L).
---
Removable Tank Partition
The removable tank partition keeps debris and critters from clogging internal pumps and drains or hiding in hard to reach areas. The partition also provides a rounded surface so baitfish stay healthy and happy.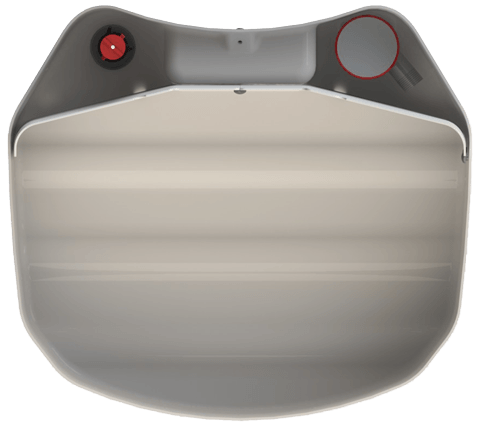 ---
Additional Standard Features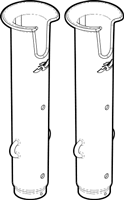 Two Additional Rod Holders
The Livewell XL comes standard with two additional rod holders for a total of four rod holders.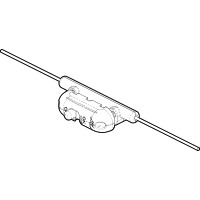 Sealed Marine Switch for ON/OFF Control
Wire connections are housed inside a magnetic (reed) switch, ensuring maximum durability and corrosion resistance.

Adjustable Downspout
Adjust the Livewell XL tank water level using the included "C-clip" or drain the tank with the simple twist of a knob.