OCEANSIDE, Calif. (November 5, 2020) - In the end, it all boils down to one final event for those who've advanced in the 2020 Hobie Bass Open Series (B.O.S.) Anchored by Power-Pole: the 2nd Annual Tournament of Champions (T.O.C). Slated for November 14-15 in Knoxville, Tennesee, this is the final stop on Hobie's celebrated kayak bass fishing tour, and qualifying anglers have truly earned the right to compete. The cream of the crop has risen to the top and the battle royale is set to begin!
"It's been a crazy year given the circumstances under which we've had to run this series," says tournament director, A.J. McWhorter. "These anglers have poured their hearts and souls into securing their spots and I can't say enough about their skills, dedication and hard work. Every one of them has proven they can handle the pressure and come through in when it counts. It's going to be a great event on fish-filled waters based in a super-friendly city that knows how to roll out the welcome mat for visitors. I just can't wait to see who comes out on top as the final seconds tick off the clock."
The competition will be stiff, no doubt, but the venue is also equal to the task. The Tennessee River runs right through downtown Knoxville and the city is nearly encircled by more than half-a-dozen large lakes and rivers filled with smallmouth, largemouth and spotted bass. This fall's T.O.C. will provide competitors the opportunity to work within the same basic boundaries as last year's 49th Annual Bassmaster's Classic event, focusing on the headwaters of the Tennessee River, French Broad River below Douglas, the Holston River below Cherokee, Lake Fort Loudon and Lake Tellico. It's an ideal setting for kayak fishing with tons of structure, weedy expanses, deep channels, rivers that snake through beautiful country, and two primary lakes to anchor the action. In short, it's the perfect place to demonstrate both the talent of this amazing field and the great bass fishery that thrives in these scenic waters.
While the competitors are laser-focused on the task ahead, each has undertaken an amazing journey to qualify for this event. To make the cut, anglers had to compete in at least one of nine two-day Hobie B.O.S. Anchored by Power-Pole open events and/or the single-day B.O.S. Shootout, scheduled for November 13. These events, spread across the country, allow the 50 top anglers in the series based on accumulated points to showcase their skills, compete for the toughest and most highly prized title in kayak bass fishing, and gain the final qualifying spot for the Hobie Fishing Worlds 10.
This year's competitors are also casting for substantial cash prizes that have been building within the series structure throughout the season. The total T.O.C. payout up for grabs is $61,000, dispersed through the top 10 anglers (or 20% of the field), including a whopping $30,000 for the first-place finisher. There's also a $1,000 bounty for Bassin' Big Bass honors. All T.O.C. qualifiers will enjoy three complimentary meals and the comforts of the Farragut Community Center as their tournament headquarters. The first-class accommodations are central to everything in the Knoxville area. If you want to enjoy the city or the great outdoors with family and friends after the competition, this is the perfect place to spend a few days.
Tournament of Champion anglers also continue to compete for the Hobie B.O.S. Anchored by Power-Pole Angler of the Year (A.O.Y.) championship, which is based on the culmination of points from their three highest finishes in the current B.O.S. season, points for the largest daily limits or Bassin' Big Bass of the day, plus points earned at the T.O.C.
For Ryan Lambert of Chattanooga, Tennessee, the timing couldn't be better. The 34-year old qualified at Lake Norman in Mooresville, North Carolina, back in March. Although he finished fourth, first-place finisher Kurt Smits had previously qualified at Lake Seminole, Bainbridge, GA, so Lambert was advanced. He competed in a total of four B.O.S. events during the year and is coming off a winning performance in the Kayak Anglers of Tennessee (KAST) State Championship in mid-October.
"I'm ready to go," says Lambert. "I love river fishing so this is right in my wheelhouse, but there are plenty of other options as well with Lake Fort Loudon and Lake Tellico providing lots of shoreline cover, shallow weed beds, awesome structure and deep-water possibilities."
Lambert plans to fish to his strengths by keying on the river bass. Fish in the flow, he explains, tend to be aggressive because they are used to seeing baits blow past them all day long. That makes them ideal targets for spinnerbaits and crankbaits that can dig into the current with an exaggerated action. He'll be looking to work seams, submerged rock piles and any wood he can cue up. "I'll probably ramp-hop to cover five or six spots each day instead of committing to a single, long float. I'll also count on my Hobie Mirage 360 Pro Angler 14 to provide an edge. In the current and wind, it allows you to easily position for efficient casting without having to pick up a paddle. That 'yak is worth its weight in gold."
John Myers is also ready to rumble. The 57-year old Atwater, California, bass sharpie qualified for the T.O.C. by finishing third in the California Delta event as searing August temperatures topped 100 degrees. He'll be flying cross country to test his skills against the best kayak anglers on the planet and will no doubt revel in the cooler fall weather on the sprawling Tennessee River system.
"I'm so hyped for this event that I haven't been able to sleep," reveals Myers. "I keep getting up to do more homework on Google Earth. I like to use a lot of different techniques when I'm bass fishing, so I'm scouting for places where several types of fishing environments are located within a short stretch. That way, a quick move in my Hobie Mirage 360 Pro Angler 14 will let me try something new. I've already downloaded a bunch of waypoints and transferred them into my Lowrance unit. I've marked stumps, trees, mud flats, rock piles, reefs and more."
Myers plans to explore various launch sites to check water clarity, current and wind direction and then put in where he can hit both backwaters and the main river channel to maximize his options. He expects to target smallmouths, believing they average a little longer than the bigmouths within the contest boundaries. "Either way," he says, "I'm going in with an open mind and plenty of ammo. I'll have a flipping stick, jigs, spinnerbaits, crankbaits, chatterbaits and selection of small swimbaits. I'm also gonna open up a #10 can of whip arse."
Another angler that's putting in some serious travel time to be a part of the T.O.C. is Zach Humphries. The 31-year old from Rothschild, Wisconsin, qualified for the big show after placing third in the La Crosse event last July – his first and only Hobie B.O.S. Anchored by Power-Pole tournament.
"I'm thrilled to be coming to this T.O.C." says Humphries. "I followed the events in 2019 and they looked to be exceptionally competitive and a lot of fun. When I entered the La Crosse event I was hoping for a top-ten finish but never expected to be in the top three. Imagine having a chance to qualify for the Hobie Worlds 2020! It just goes to show, anything can happen once you ante-up."
Humphries, who by November is usually ice-fishing on his home waters, already has a spot picked out to begin his prospecting. "I like to fish rivers and flowages," he explains, "but I also like to try a lot of different patterns and techniques. Through virtual scouting I think I've lined-up a couple areas where I'll have several options. I'll start at one of those and see how things develop. I've also signed up to fish the B.O.S. Shootout to squeeze in some extra practice time."
"We are thrilled to welcome the Hobie Tournament of Champions to these East Tennessee waters," said Chad Culver, Senior Director of the Visit Knoxville Sports Commission. "We've been looking forward to hosting this event for a long time and are excited to finally see it come to fruition. We'll be crowning a new Hobie champion in about two weeks and we can't imagine a better place for such an awesome event. We know these anglers and their families will be appreciated in Knoxville, a place where big bass and southern hospitality await."
In addition to its tremendous fishing, Knoxville is an international travel center. The 1982 World's Fair was held here, and the city gave Elvis Presley and Dolly Parton their first big career breaks. Renown for great music, terrific food and brews plus an atmosphere both artsy and friendly, it's bordered by vast and picturesque parklands including Great Smokey Mountains National Park, which makes it an excellent destination for just about any outdoors activity.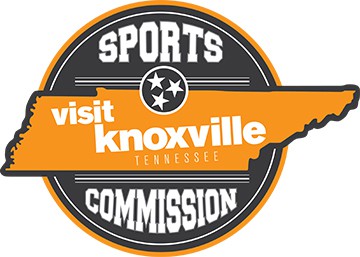 "All of the T.O.C. competitors I've spoken with can't wait to get this event underway," says 25-year old Jordan Marshall of Maryville, Tennessee. Like Lambert, Marshall is a local qualifier with an easy ride to the championship waters. He finished 5th in last year's T.O.C. at Lake Ouachita in Arkansas and gained entry to this year's tournament through A.O.Y. points accumulated at the Lake Seminole, Lake Dardanelle and Coosa River B.O.S. events.
"A lot of the anticipation and good feelings that surround these B.O.S. events arise from how well Hobie runs this kayak bass fishing series," states Marshall. "In terms of professionalism, fairness, organization, camaraderie and promoting anglers, they are second to none. If you want to be part of series that sees the highest level of competition, pays out substantial prize money, and offers support to its anglers throughout the entire process, this is where you need to be. It's a real honor to have made the T.O.C. for a second time."
While the Hobie B.O.S. open two-day events have concluded, there is still one more chance to qualify for the T.O.C., reminds McWhorter. "The Hobie B.O.S. Shootout Powered by Power-Pole is a one-day opportunity for at least two more anglers to make the cut. Held solely on Lake Tellico, a day prior to the big event, any angler that has participated in a B.O.S. contest during the 2020 season can enter. All remaining T.O.C. qualifying spots will be filled at this event. T.O.C. qualified anglers are also allowed to participate but compete for cash only. The entry fee is $150, and payouts will be distributed to the top 10 percent of the field."
Questions?
For more information on the Hobie B.O.S. Anchored by Power-Pole, or to view standings during and after the tournament, go to: https://tourneyx.com/app/tourney/hobie-bos-tournament-of-champions.
Email us at [email protected].
Sign up for the B.O.S Shootout here.
Join the conversation on Facebook.
About the Hobie Bass Open Series
The Hobie Bass Open Series (B.O.S.) aims to provide a simplified, open-to-anyone format and an elite feel for kayak anglers across the country. This series is all about providing a platform for the anglers. As participation in each event increases, payouts will grow, the Tournament of Champions (TOC) will grow, and opportunities for the anglers will only increase. Coverage of the events will set a standard and continue to solidify our sport's legitimacy in the competitive fishing world to a broader audience. Are you ready to be a B.O.S. Angler? Learn more at hobiebos.com.
About Visit Knoxville
The Visit Knoxville Sports Commission, established under Visit Knoxville in 2016, is responsible for bringing tournaments and sporting events to Knoxville and Knox County. The Visit Knoxville Sports Commission has had the honor of hosting top-tier events including the Sports ETA Symposium, USA Cycling Pro Road National Championships, USA Swimming TYR Pro Swim Series, and the largest BASSMASTER Classic in B.A.S.S. history. Visit Knoxville, a 501c3 organization, is the official Convention and Visitors Bureau for Knoxville and Knox County. For more information, click here.
Our Sponsors
---