For many years, I didn't really know how we might keep our two kids entertained and happy on many of our trips. Especially on a one and a half year kayak trip on two Hobie® Mirage® Tandem Islands. Our kids were only 5 and 7 years old at the start. I read an article on a Danish family adventure site and it all made sense.
RELATED: 18 Months on a Hobie Tandem Island, Copenhagen to Istanbul
We have traveled a lot, so going away was very natural for them, and they were not sad but excited. To stay excited and have happy kids for such a long time was difficult, especially during the winter in Mediterranean Sea, where we were in the northern parts of Italy. As adults, we found it difficult, and that reflected on the kids.
So what is the secret to SUCCESS? There is one thing that will keep your kids interested and happy on any trip, and that is enthusiasm! If you show enthusiasm and love for what you are doing, the kids will love it to. I really enjoyed my boys' comments. After four months on the water, Tiuri said: "For my birthday I would like a kayak." And later after one year, "Dad, when we come home, can we take our cousins on a kayak trip?"
"Yes, why not?" I said.
"Just a short one. Only for a month or so."
When we were happy and enthusiastic so were they.
————————————————————————-
Lars Simonsen's book LIFE IS GOOD follow us: A family kayak odyssey 7,300 km from Copenhagen to Istanbul is available on Amazon*Version*=1&*entries*=0beginning June 22, 2016.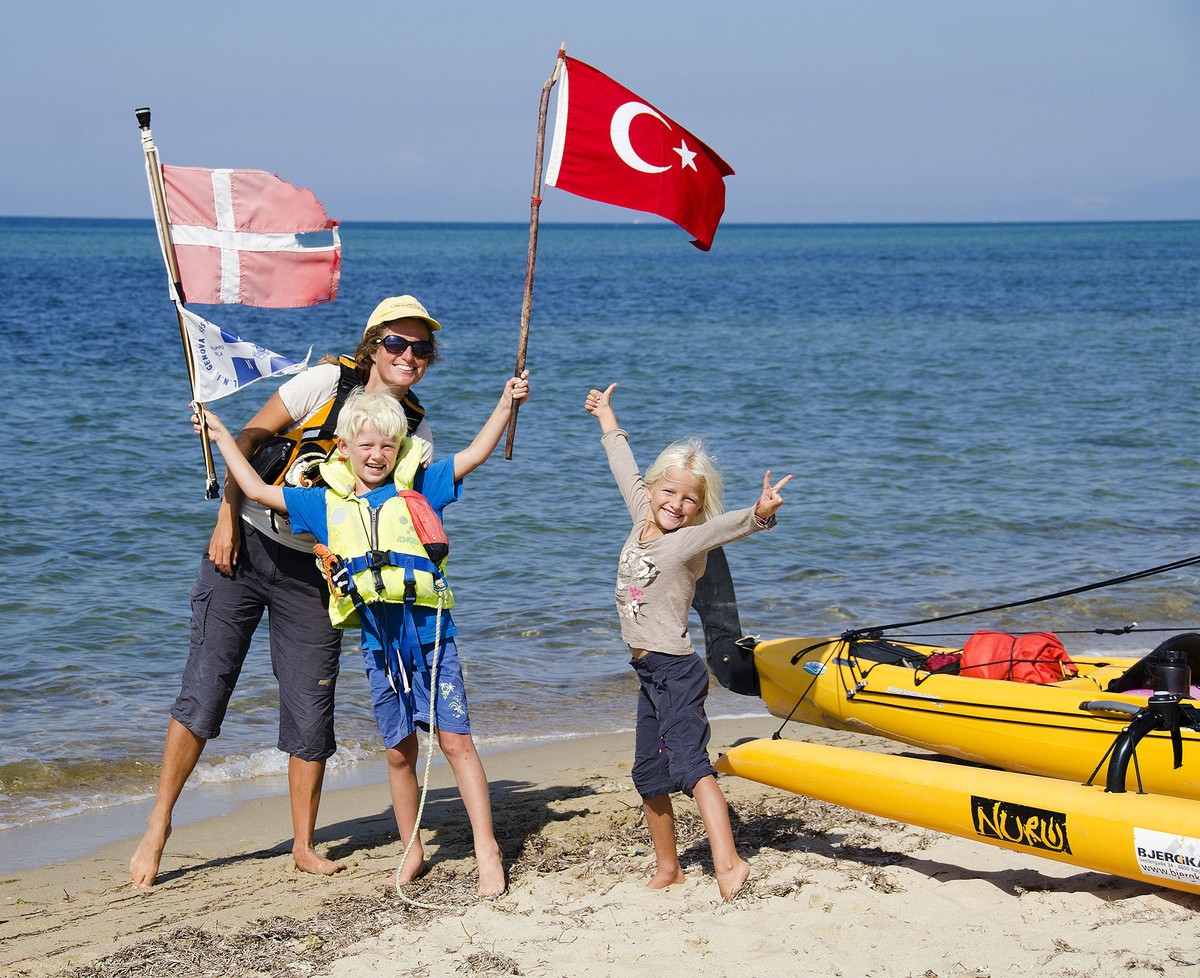 ---