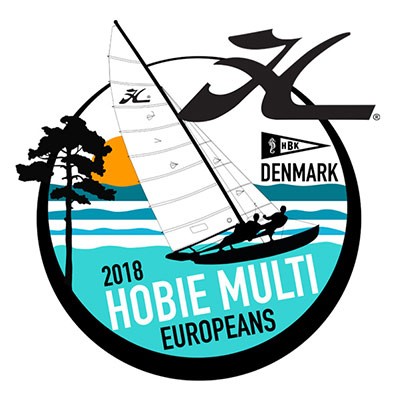 2018 Hobie® Multi Europeans web site is live with online entry open
As 2017 comes to a close we reflect on the busy year. We inducted new Hobie® World Champions in the Hobie 14, Wild Cat and Dragoon classes. We had regional / continental championships in Europe, North and South America, Africa, and the Pacific. With the Hobie Asian Championships next month we have covered the world. Add other international events such as the Hobie Wave in Bermuda as part of the 35th Americas Cup, Hobie long distance races and challenges. We had Hobie racing everywhere.
For every Hobie sailor that attended a Hobie event in 2017 we thank you. It doesn't matter if it was a championship or a local race. Your participation in the Hobie racing made the difference. If you couldn't get to a race in 2017 we have many races near you planned for 2018. Please take your Hobie for a sail as not only will you have fun, you will also meet and make new friends.
The Hobie® Asian Championship starts at the same location as the last Hobie 16 World Championships. The organisers are offering 1,500/1,200/1,000 USD for first/second/third places in both the Hobie 16 Open and Master classes. With sailors from Asia, Pacific and Europe all entered it is going to be a hot fleet. It will be covered on the IHCA web site and Facebook page.
BRASCAT 2017 (Brazilian Hobie 14 and 16 National championship) has concluded. Unfortunately, the wind didn't behave nicely for the sailors. But that didn't stop the Brazilian Hobie sailors from enjoying themselves. We have a full story and photos. We acknowledge and congratulate Rafael Correa. Rafael suffered an accident recently and lost movement in his lower extremities. Not allowing the accident to limit his life, Rafael has been pursuing challenges that most would not imangine. With great honor and congratulations, we recognize Rafael for his courage, determination, and performance on the race course. Rafael sailed with Ricardo Dubeux on the Hobie 16.
The last major regatta for 2017 is the Nicholas Lynch Australian Hobie Nationals starting at the end of December and continuing into the first few days of January. It is sailed at Somers Yacht Club. Somers is one of the most scenic towns along Victoria's Mornington Peninsula, a great spot for Hobie sailing, or for the non-sailors in the family just to relax and enjoy the good life.
We have some updated news on the Hobie 16 North American Championship 2018 in Navarre Beach, Florida. The website now has some updated news on the accommodations, while the 2018 Hobie 18//20 North American Championships have been announced. The location is Huntington Lake, California. The dates of registration will be from 6th and 7th August with racing starting on the 8th August continuing to the 10th August. 50th Anniversary Hobie 14 North American Championships 18-20 May hosted by Hobie fleet 204, to name a few that have been announced or updated.
The Multi Europeans at Hornbaek, Denmark with racing 20 – 28th July 2018: the website is now live with lots of information. It shows the picturesque and travel and accommodation guides. The online entry is now live so you can enter from the website.
The 2018 Fiji Hobie Challenge dates have been announced which are Wednesday 15th August to Sunday, 26th August. Another great Hobie event scheduled for 2018 to mark in your calendar.
On behalf of everyone at the IHCA we wish you and your family a happy and safe holiday season. We look forward to seeing you at a Hobie regatta in 2018.
2017 Hobie® 18//20 North American Championships dates and location announced
The location is Huntington Lake, California.
Registration will be from 6th and 7th August with racing starting on the 8th August continuing to the 10th August. See it all on the IHCA website.
Brascat 2017
Brascat is the Brazilian Hobie Championships raced at Porto Alegre. A truck was organized to collect boats up the Brazilian coastline to deliver boats to the championships. What happened over the sailing can be found here.
50th Anniversary Hobie® 14 North American Championships
18 -20 May, 2018 hosted by Hobie Fleet 204 and MadCatter 42. Hobie Cat Fleet 204 is based on Oneida Lake and made up of people from around the Syracuse and Central New York area.
2017 Australian Hobie Championships
The dates are 28th Dec 2017 to 3rd Jan 2018. Lots of accommodation details from camping on site to hotels. Somers is around 70 km south-east of Melbourne, in the south-eastern corner of the Mornington Peninsula on Western Port Bay. All the details can be found at the new website, with easy online entry and payment system.
2018 Hobie Multi Europeans
Hornbaek, Denmark will host the 2018 Hobie Multi Europeans 20-28 July. All the information will be on the website the news, accommodation details and online entry.
2018 Hobie Youth & Women's North American Championships
The 2018 Hobie Youth and Women's North American Championships are scheduled to be held at Huntington Lake, California. The dates are 1st to 3rd August. Please plan your accommodation and holidays.
North American Hobie 16 Championships 2018 Navarre Beach, Florida
The Hobie Association of North American have announced the Hobie 16 North American Championship 2018 will be sailed at Navarre Beach, Florida. The site has been updated with some accommodation details. More information.
2017 Hobie Asian Championships invites the very best Asian Hobie sailors with prize money. Entry remains open.
This year Hobie 16 Asian Championship will be sailed at Long Qi Bay, Dapeng, Shenzhen P.R.China where 21st Hobie16 Worlds were held. 45 charter boats available, quality accommodation with breakfast included. 1500 USD in prize money going to the winner of each division.
For all information please contact [email protected]
---