Mirage Outfitter
The Hobie Mirage Outfitter is discontinued.
---
Bring along a friend, your significant other, or a child—dual helm control means either of you can steer this wide, stable tandem kayak. Or go solo. The Outfitter is the more compact of Hobie's pair of rotomolded polyethylene tandems, a little easier to store than its larger sibling. Room for two doesn't mean sacrificing storage: utility trays, a trio of Twist and Seal hatches, and a large rear storage area provide plenty of room. Two of Hobie's easy and fast MirageDrives really pours on the speed.
---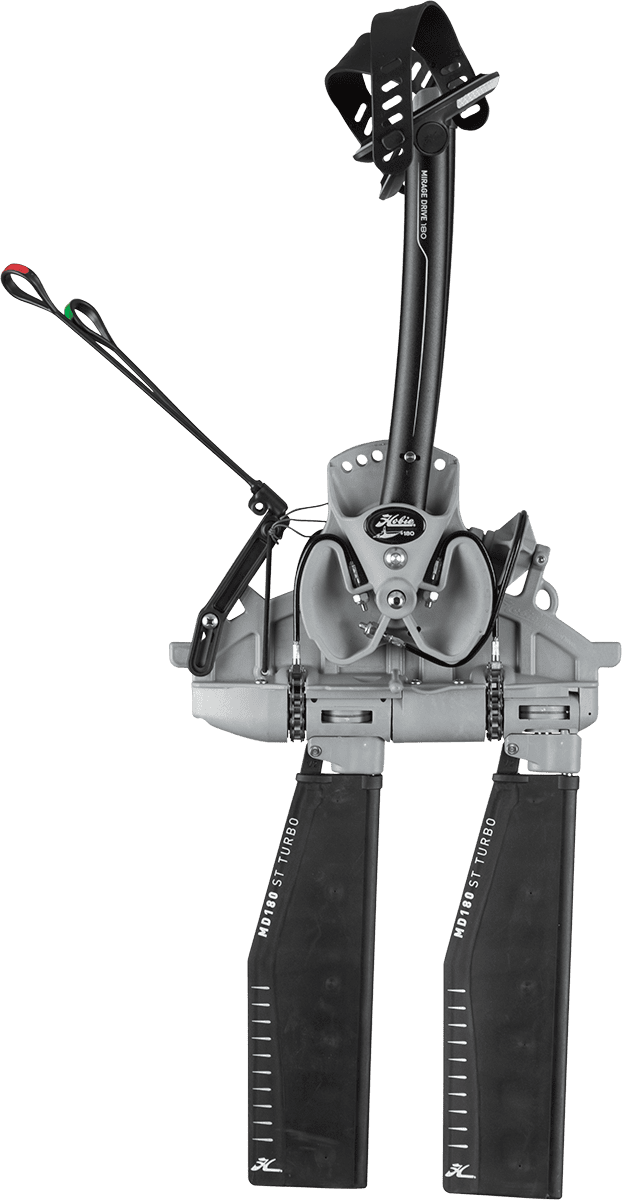 Powered by MirageDrive 180
The ungainly paddle is replaced by the sheer efficiency of the MirageDrive 180, the original pedal kayak drive. With the largest human muscle group now in play, kayaking becomes easier and more efficient than ever.
See It in Action
Learn More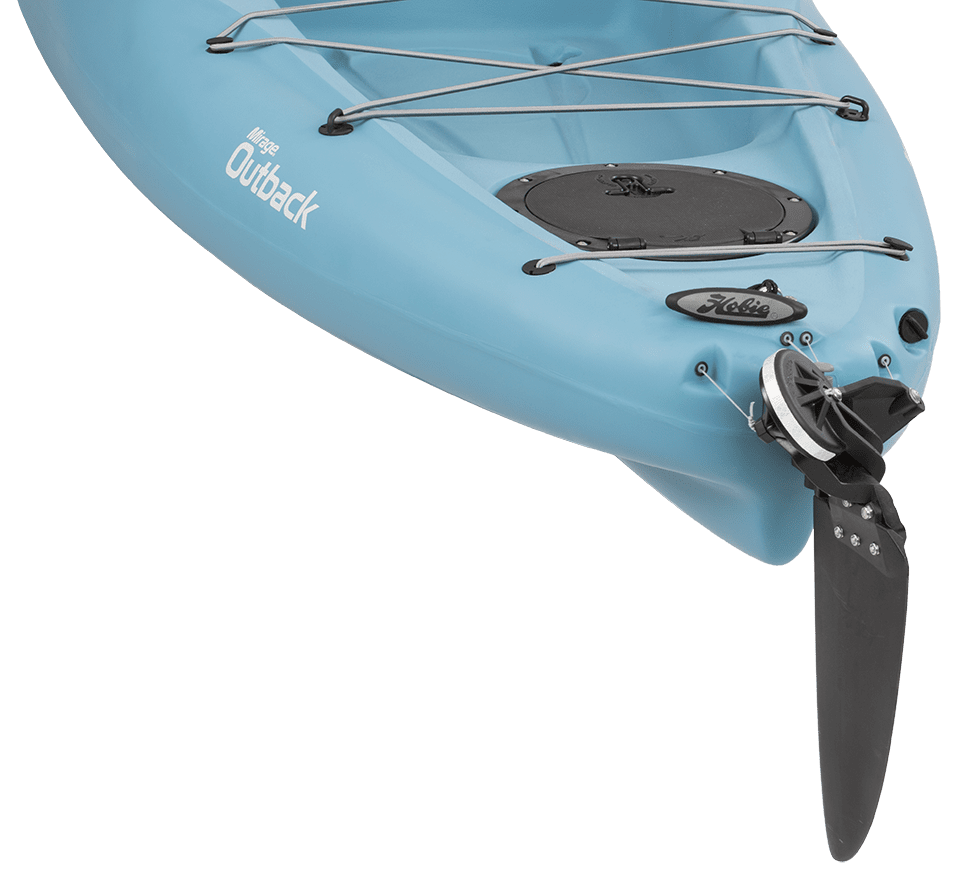 Twist and Stow Rudder
Hobie's Twist and Stow Rudder is there when you need it, gone when you don't. A standard accessory on most* Mirage models, the retractable-rudder system is engaged and disengaged with a pull of the T-shaped control handles. ( Shown on the Mirage Outback )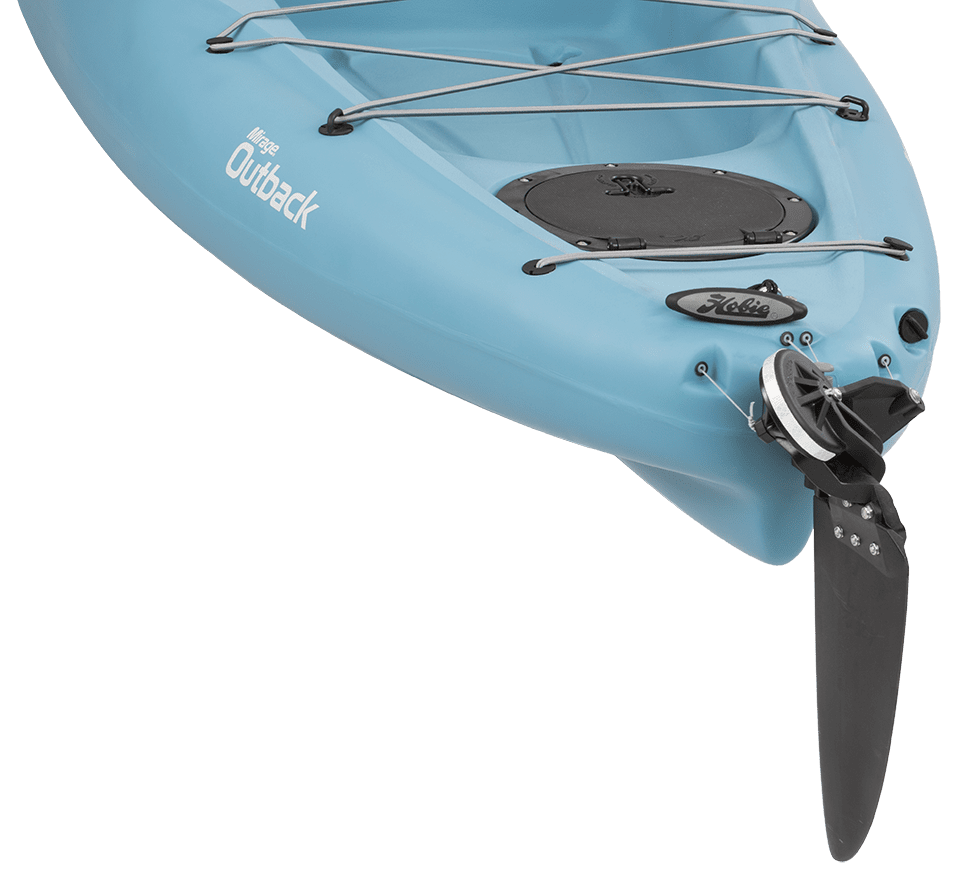 Excludes taxes, any shipping and set up fees.